Too Short Indeed!
The life so short, the crafts so long to learn.
— Geoffrey Chaucer (1343-1400)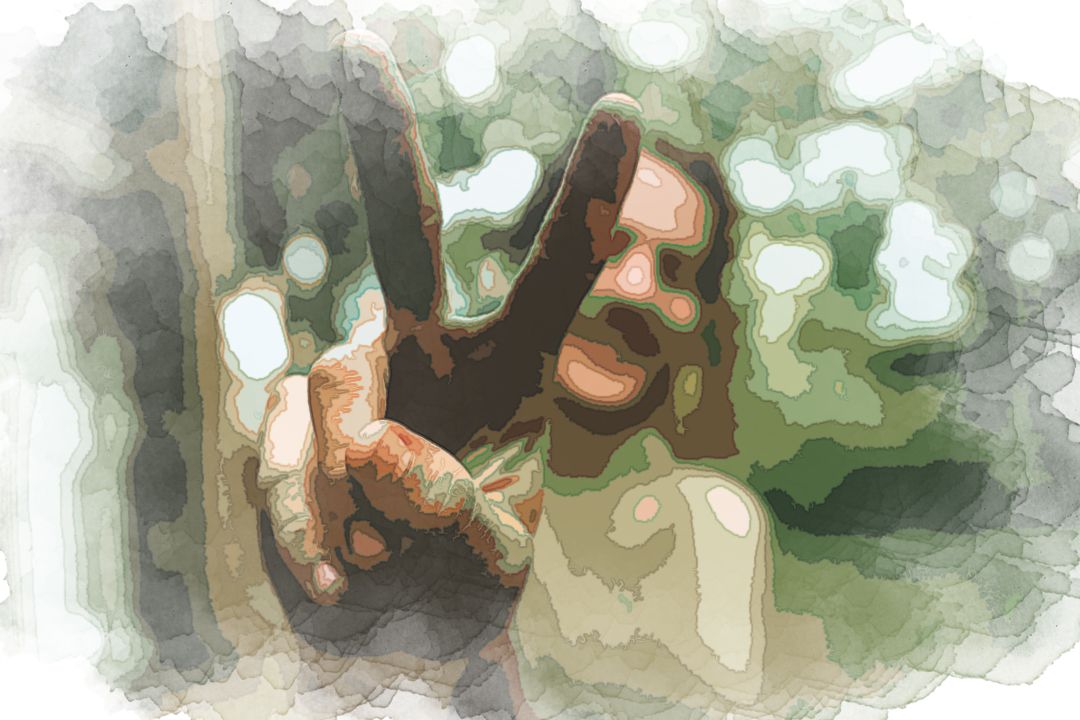 Learn to Live by Digitizing The Peace Process
Too Short Indeed!
The life so short, the crafts so long to learn.
— Geoffrey Chaucer (1343-1400)
The titled responsion is a simple forme of agreement with a little allusion to a rap star from the 80s.
Or Something you Say to your Hommies
Peace is not an absence of war, it is a virtue, a state of mind, a disposition for benevolence, confidence, justice.
— Baruch Spinoza (1632-1677)
The titled responsion continues with this rap motif, but when push comes to shove, peace is something that only survives us after death.
The Behavior Savior
To feel much for others and little for ourselves; to restrain our selfishness and exercise our benevolent affections, constitute the perfection of human nature.
— Adam Smith (1723-1790)
The titled responsion is the only True economy of scale worth pursuing.
Digitizing the peace process is more than avoiding war; it's about managing aggression and understanding the biology of our behavior at our worst and at our best. Robert Sapolsky wrote the book on Behavior; this Behavior Savior preaches only from the pulpit of biology. As a fellow, and "determined", atheist (recovering), our views only differ slightly across his entire corpus of academic output.
Those are my views, what are yours?
Learn to die!
One does not learn how to die by killing others.
— François-René de Chateaubriand (1768-1848)
The titled responsion is emphasizing the learning aspect and requires a teacher. Or so the command demands!
What would learn to die to mean? Consider death as a mirror; we experience death with life and move through the journey with the people around us. The closest friends, family members, and significant influences in our lives affect us, shape us and affect outcomes. Flavored with forgiveness and aptitude, the propensity towards goodness is explained through a benevolent tit-for-tat game theory. Retaliatory actions beget the potential of reconciliation, however incipit. Capital punishment is an end in itself. Peace on earth starts with living a life worth living.
Everybody knows they're going to die, but nobody believes it. If we did, we would do things differently,' Morrie said. 'So we kid ourselves about death,' I (Mitch) said. 'Yes, but there's a better approach. To know you're going to die and be prepared for it at any time. That's better. That way you can be—actually be more involved in your life while you're living. . . Every day, have a little bird on your shoulder that asks, 'Is today the day? Am I ready? Am I doing all I need to do? Am I being the person I want to be?... The truth is, Mitch, once you learn how to die, you learn how to live… Most of us walk around as if we're sleepwalking. We really don't experience the world fully because we're half asleep, doing things we automatically think we have to do… Learn how to die, and you learn how to live.
— Tuesdays with Morrie
Have you ever experienced something so significant that it is difficult to overlook it? The majority of us overlook a huge level of the individuals we meet, the spots we go, and the occasions we experience. Yet, certain things stick out in our psyches and are rarely overlooked. Why? What's extraordinary about those paramount occasions?
In the Hebrew language, the word for recollect is zachor. There is a standard in Hebrew that phonetic sounds and letters are related with respect to their significance. Thusly, in spite of the fact that the word sagar signifies 'to close,' sagar and zachor are associated in the profundity of their meanings (the 's' and 'z' are phonetically close, similar to the 'g' and 'ch'). At the point when we recollect an occasion, it is on the grounds that we initially cut off that event in our psyches and secured it as especially significant.
At the point when we are encountering our big day or our graduation, we interface so intensely to the festival that maybe our mind is taking a constant photograph meeting. We store these various recollections in the 'image collection' of our psyche, securing them and always remembering them.
There don't appear to be an excessive number of days or happenings that we lock in like this. How might we produce more encounters and days to be lived as capably? Morrie lets us know: Learn how to bite the dust, and you figure out how to live.
In the event that we genuinely lived with that little flying creature on our shoulder inquiring as to whether we are prepared to kick the bucket today, we would bond so firmly with each occasion in our lives. We would welcome each nightfall, each stroll around the square, every call from our folks, each discussion with our companions, each culinary joy, etc. Every moment of life would be bound with desperation and enthusiasm. We would help ourselves to remember the centrality that each human experience can yield. We would squeeze ourselves normally as a suggestion to welcome the occasion. We would make the entire days and occasions important and paramount—even the purported repetitive ones.
It is conceivable to live numerous years but then carry on with a short life. It is practical to live hardly any years but carry on with a long life. As a savvy man once stated, "Life isn't estimated by the measure of breaths we take, however by the minutes that blow our mind." A month could be one brimming with long life or it very well may be a fleeting month. The two months most recent 30 days. The distinction between them lies in what number of significant minutes were made during those 30 days. In this manner, we ask God consistently to assist us with encountering our carries on with completely lived.
Regardless of whether we envision the little feathered creature on our shoulder or not, how about we keep this in our awareness: when we figure out how to pass on, we will figure out how to live.
And the Suffering Marches On
They say in the grave there is peace, and peace and the grave are one and the same.
— Georg Büchner (1813-1837)
The titled responsion is, "And the Suffering Marches On." What are your thoughts?
Digitizing is referring, in a playful manner, to the two digits signifying a sign of peace? What half do you want? The index or how to get there?
Fatalism at its Finest
Every existing thing is born without reason, prolongs itself out of weakness, and dies by chance.
— Jean-Paul Sartre (1905-1980)
The titled responsion is a fatalistic outlook or reflective rational take on life.
Digitizing the peace process is a silhouette against this mourning light. Sadly, peaceful coexistence has been the exception to the rule of humanity on this planet.
Carpe Diem Manually
Sometimes if you want to see a change for the better, you have to take things into your own hands.
— Inspector Harry Callahan (fictional phenomenon)
The titled responsion seizes the hands-on approach.
A digital bifurcation of the index finger mixed with the flippant middle man is a pair bound with the potential of perfection. How we get there is another story. The narrative in nature, an agreement is a subjective term bound to contractual obligations and legislated through the courts. Efficiency isn't the primary focus when freedom is coupled with responsibility. A civilized society should demand more.
Numerous individuals have known about the familiar saying "you are the cause all your own problems," and keeping in mind that this sounds a considerable amount like something that should emerge from the Twilight fanfiction arrangement, it is quite evident. As it were, on the off chance that you are not ready to assume control over issues, at that point there is no desire for you. It doesn't make a difference what sort of circumstance you are in, or the number of bills you have, you have to take care of business.
Thus, on the off chance that you are imagining that it is inconceivable for you to assume control over issues, reconsider. On the off chance that you are eager to figure out how to live a more "typical" life, at that point you will get over the issue rapidly enough. It is a moderate cycle, yet with the correct direction and help, it very well may be finished. Be that as it may, the initial step is consistently the hardest one to make.
The primary thing that you should do is to recognize what has occurred. This is the initial phase in changing your conduct. The subsequent advance is to relinquish the agony. You need to relinquish the entirety of your blame, outrage, dread, and so on and permit them to disappear, so you can at long last push ahead with your life.
You have to discover somebody who will assist you with doing this progression. There is no utilization in doing only it since you can't resist. Discover someone who will work with you to assist you with getting over your concern. You may need to pay for their assistance, however at any rate you will have someone to converse with who comprehends what you are experiencing. They will likewise have your well-being at the top of the priority list, so they will have the option to offer you guidance and proposals.
The third step is to escape the circumstance and begin to recuperate. This may appear to be a very troublesome errand, yet it is one of the least demanding. One thing that you should do is to make yourself a rundown of the entirety of your bills and what you owe. You will at that point need to compose a letter to each bill on your rundown and reveal to them that you will be taking care of the obligation. On the off chance that you can't take care of the obligation, you should sell the things that you can't pay off. to take care of the obligation.
You will likewise need to ensure that you keep a decent connection with the individuals who owe you cash. In the event that you realize that you can land another position in your general vicinity, you have to attempt to persuade the organization that you are working for that you can bring in some cash as an afterthought and afterward pay them. so you can fill in as a group as opposed to attempting to offer your vehicle to take care of the obligation.
By figuring out how to assume control over issues, you will have the option to get over your obligation issue. You will have the option to appreciate life and see the entirety of the advantages that you have buckled down for and still have bounty left to live for. It might require some investment and bunches of exertion, however, once you move beyond your obligation issue, you will feel more like yourself.
Assume control over issues by recruiting an expert to support you. You will find that this will be the best method to deal with your obligation issue. There are a wide range of alternatives that you can browse, yet you have to ensure that you investigate the entirety of your choices before settling on a choice. On the off chance that you commit an error while recruiting somebody to support you, at that point, you could wind up committing all the errors once more, in the event that you don't gain from an earlier time and keep on gaining from your slip-ups.
You will be glad to discover that you can get expert help to deal with your obligation issue. yet, you will in any case need to consider how you can profit by such assistance. So as to do this, you will need to discover a business that has involvement with taking care of the issues that you have. since you should ensure that they can help you through the entirety of the means in assuming control over issues.
Another advantage of utilizing an expert organization is that they will assist you with understanding your circumstance better. They will realize what's in store, since they have experienced this multiple occasions previously, and they can assist you with settling on the best game plan over the long haul. They are truly adept at helping individuals settle on choices for themselves.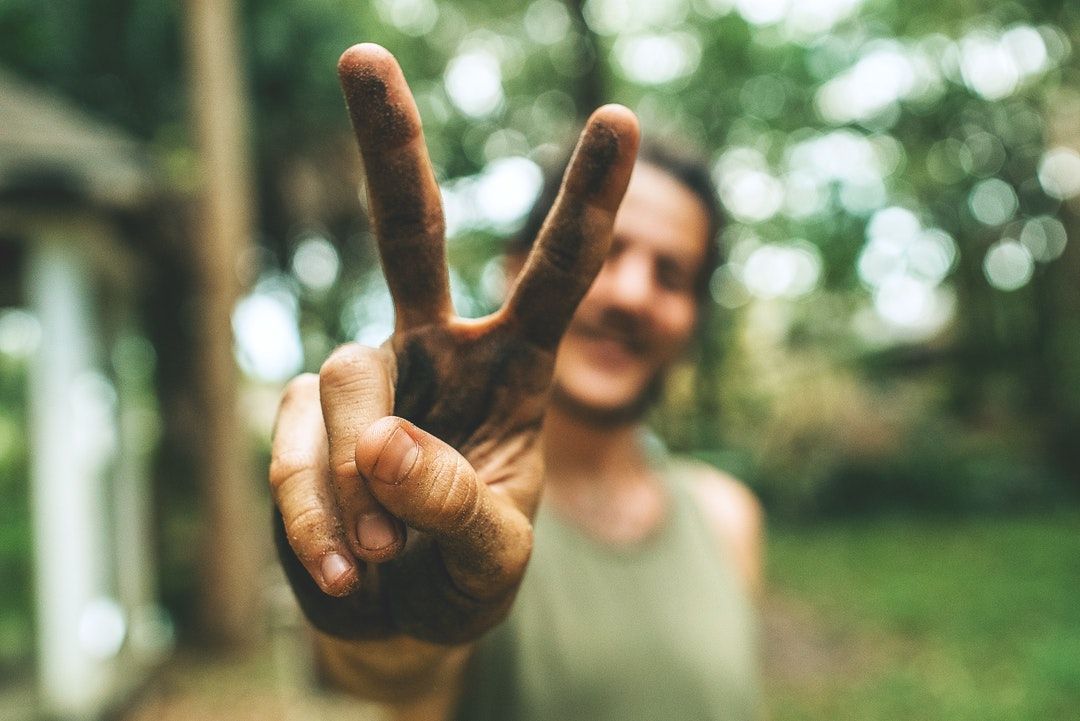 ---
The planksip writers' cooperative is sponsoring a re-writing of this article (500 words) with $500 in prize money for the best article as voted by your peers in the planksip writer's cooperative. Judged by your peers, your chance to join a community of creative thinkers and win over $750,000 in prize money is your entry point into becoming a planksip journalist.
We want to change the way people engage. The planksip organic platform supports your voice as a writer and a thought leader. Join today. Membership matters!