Tell me more...
So much has been said and sung of beautiful young girls, why don't somebody wake up to the beauty of old women?
— Harriet Beecher Stowe (1811-1896)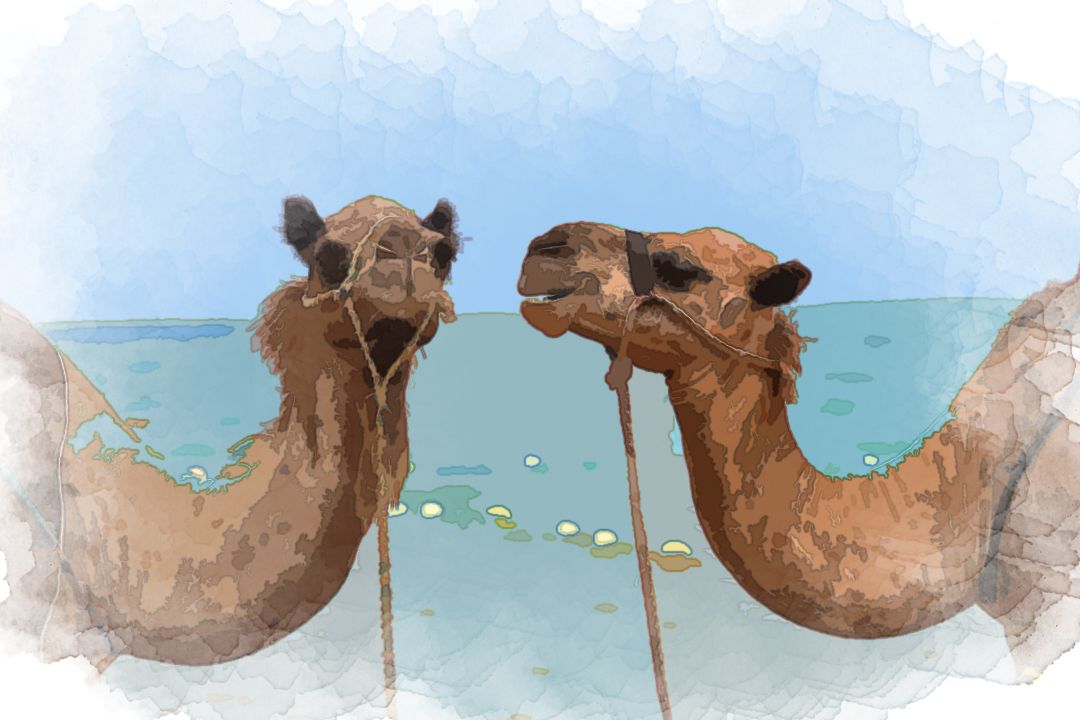 Your Camel Toe is Showing!
Tell me more...
So much has been said and sung of beautiful young girls, why don't somebody wake up to the beauty of old women?
— Harriet Beecher Stowe (1811-1896)
Amidst the resounding symphonies of prose that extol the allure of youthful maidens, one cannot help but ponder why the grandeur of aged women remains veiled, unappreciated in the annals of artistic expression. A clarion call beckons, beseeching souls to awaken to the ethereal beauty woven within the tapestry of older women's existence.
Through the intricate passages of time, the visage of these seasoned souls is inscribed with the tales of a life well-lived. Each line etched upon their countenance is an eloquent tribute to the richness of their experience, a testament to the wisdom garnered through the vicissitudes of life. These well-earned furrows, profound and profounder still, evoke admiration for the resilience they embody.
In the depths of their eyes, a fathomless reservoir of knowledge dwells, mirroring the intricate layers of existence. Behold, the mirrors that reflect the stories lived and lessons learned. Herein lies the repository of accumulated wisdom, glistening like a constellation of stars against the night sky. These orbs, which have witnessed the ebb and flow of countless tides, harbor narratives of love and loss, of triumphs and tribulations, evoking a sense of profound contemplation.
Listen closely, for their laughter carries a melody that traverses the corridors of time, echoing the joys and triumphs that have graced their path. The gentle timbre of their laughter, akin to a zephyr's caress on a balmy summer eve, holds within it the symphony of a life fully embraced. Each note resounds with memories, beckoning us to embrace the present moment and embrace life's abundant tapestry.
In their touch, a soothing balm awaits, for their weathered hands, akin to ancient manuscripts, bear the imprints of a thousand stories. These hands, once strong and supple, now possess a delicate grace that tenderly nurtures the hearts and minds of those they encounter. Guided by their touch, we find solace and resilience, navigating the labyrinthine paths of uncertainty with a newfound strength drawn from their sagacious counsel.
Let us rise together, voices resonating in harmonious unity, to laud the immeasurable worth of these venerable souls. In their presence, we bear witness to a symphony of grace, a timeless masterpiece woven from the strands of their existence. Through their experiences, they become living repositories of knowledge, their spirits ascending to a realm where age transcends its temporal limitations.
In the grand tapestry of life, let us not neglect the exquisite threads woven by the hands of old women. Their presence is a testament to the intellectual and emotional richness that awaits discovery. As we delve into their stories, we are confronted with the profound beauty that lies within their narratives, a beauty too often overlooked and underestimated.
Thus, in homage to these revered souls, let us uncover the magnificence that lies in their aged countenance, for it is in their wisdom that we find sustenance for our intellectual pursuits. Let the allure of their grace inspire us to explore the depths of their knowledge, so that we may appreciate the intricate beauty found in every word, every gesture. In doing so, we enrich our own lives and contribute to the preservation of their intellectual legacy.
For just as the tapestry of history is interwoven with countless stories, so too are the lives of these old women entwined in the vast narrative of human existence. May our quest for intellectual enlightenment be enriched by their presence, for within their sagacity lies a beacon of knowledge that illuminates our path towards a more profound understanding of the world.
Further Reading:
"Old age." Wikipedia, Wikimedia Foundation, 4 June 2023, en.wikipedia.org/wiki/Old_age.
"Wisdom." Wikipedia, Wikimedia Foundation, 10 June 2023, en.wikipedia.org/wiki/Wisdom.
---
The planksip writers' Cooperative is sponsoring a re-writing of this article (500 words) with $500 in prize money for the best article as voted by your peers in the planksip writers' Cooperative. Judged by your peers, your chance to join a community of creative thinkers and win over $750,000 in prize money is your entry point into becoming a planksip journalist.
We want to change the way people engage. The planksip organic platform supports your writer and thought leader's voice. Join today. Membership matters!