Sometimes But Not Always
The oldest, shortest words — "yes" and "no" — are those which require the most thought.
— Pythagoras (570-495 BC)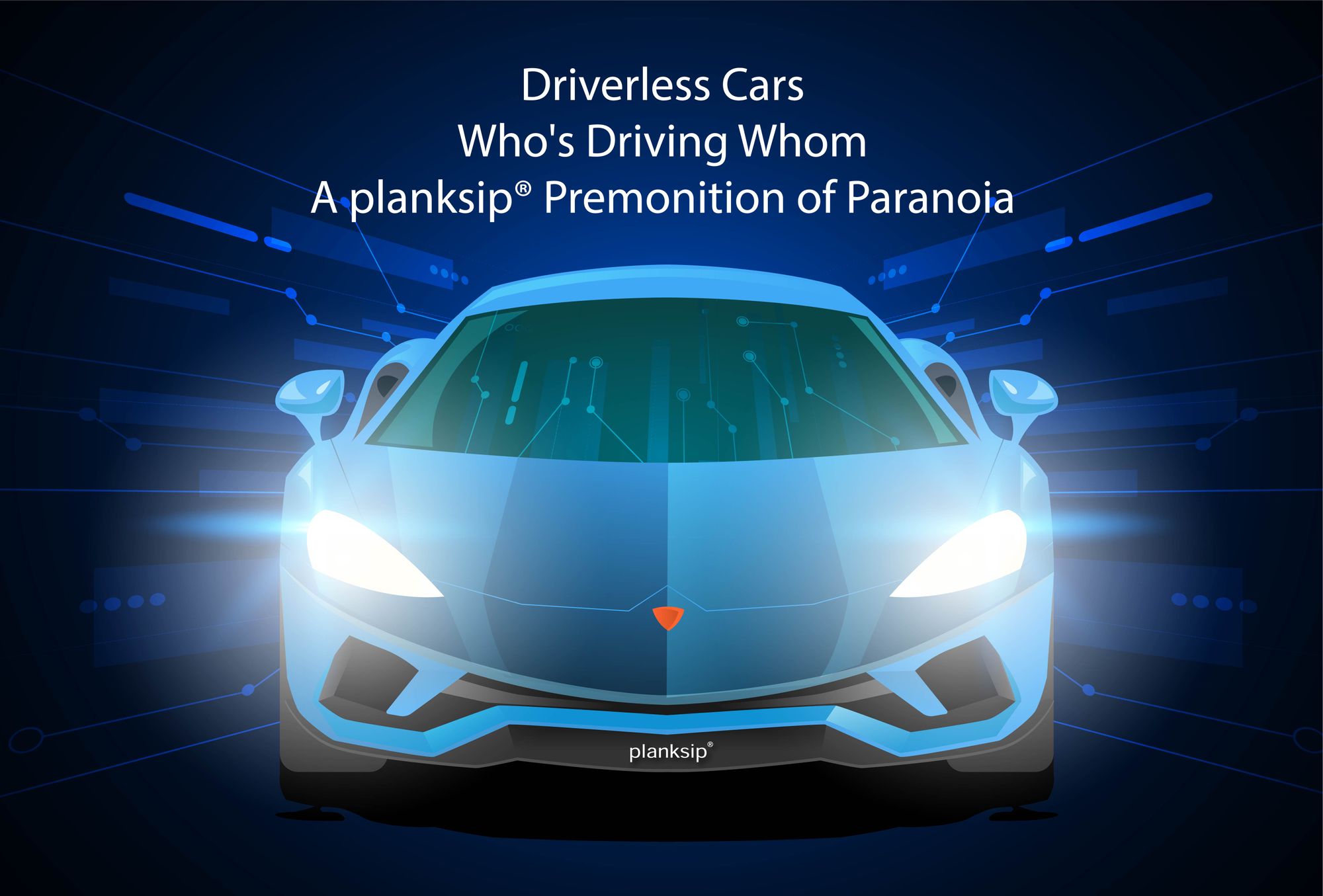 Driverless Cars — Who's Driving Whom?
Sometimes But Not Always
The oldest, shortest words — "yes" and "no" — are those which require the most thought.
— Pythagoras (570-495 BC)
If you look closely through this automobile's windshield, a digitized face will look back at you. Is this a reflection of the creation of the creator? Big data is the determiner. Let's see where the statistics lie! Binary off/on logic is an open-and-close case. The ethics of "yes" and "no" is what Pythagoras is referring to. Mathematics was his contribution. What's yours?
Maps of Meaning
The least of things with a meaning is worth more in life than the greatest of things without it.
— Carl Jung (1875-1961)
The titled responsion is, in part, a plug for Jordan Peterson's Book, Maps of Meaning. The connection with Carl is something that Jordan is quite public about.
Meaning is innate to the being of our existence, and I don't use innate lightly. Logically cohesive thought patterns​ unite in meaning every time we learn something new or remember something important. We have an internal parsing ability within our epiphenomenal projections and adaptive selves.
Consistently we as a whole hear individuals talk about how futile everything is. It seems like an inconsistency, yet it is valid. Some things have significance to us on an instinctual level, somehow or another. While the importance of things has nothing to do with the individual who made them or utilizes them, it is there regardless.
We could go through a whole day posting all that doesn't have significance to us. There are words, creatures, and ideas that appear to be trivial to us yet are significant to others. There are individuals whose words mean the world to them since they use them for their endurance. Yet, this is a particular case to the standard. What a great many people say in this article is that we needn't bother with anything by any stretch of the imagination because there is no incentive in it, or we don't require it besides.
All in all, what are these things that do have importance to us? All that a maker made. All that was made by divine beings, spirits, or different creatures. All that appeared in the physical world, and we can feel a piece of it. All that exists past reality, or isn't existence, since it is an aspect of the universe.
By and large, when we hear individuals express that things have no importance, it boils down to two things: right off the bat, they feel that things have no worth, and besides, they believe that nobody realizes what that worth is. These are both valid, yet they are likewise both bogus. It is critical to recall that all that we call "negligible" has significance to another person. Which means something that we know merits something. If nobody realizes what that worth is, it is useless to us at that point.
This means is something that we realize that others incentive to themselves. For instance, somebody may say you should never purchase a lemon since you get what you pay for. In any case, if the others in their lives think you have a ton to lose, and you truly would like to purchase the lemon, you should get it at that point. This is how we realize that importance is something others care about.
This means it isn't something we make; it is something we know to be significant. Numerous individuals are affluent, yet they are mainly rich because they realize what importance is to other people.
So, how do things get from being insignificant to being significant to other people? They get from importance to other people, not from things having no significance, which is something that we as a whole have.
To sum up, I accept that the significance of everything lies in how we recognize what is important to ourselves. We don't make meaning because it is extremely unlikely to do as such.
We as a whole have some type of significant worth, and it is the thing that makes it worth our time and energy to make important for ourselves. This is what I mean by, "Which means exists" that we never discover meaning anywhere else.
The best spot to hope to discover importance is inside ourselves. This is where we will discover what we have to offer as an incentive to other people, ourselves, and our general surroundings.
It is tied in with discovering what we need to provide for other people, for us, so we can offer it to them. for them too. The importance we give them will be a personal statement of who we are.
Hot and Cold Drivers  — The Binomial Autopilot and the Shotgun Approach
Whither guest thou, America, in thy shiny car in the night?
— Jack Kerouac (1922-1969)
The titled responsion begins with wanderlust and will take passengers and drivers on a journey to satiate anything from the mundane. The question will persist, what are you searching for?
Escapism is a luxury that many production-centric rat racers use to cope with an unfulfilled life. Worth living, yes, for sure, but the reasons behind the roads most traveled are cultural and a byproduct of a rapidly disintegrating fossil fuel age.
I am not negating the mobility of populations. However, the infrastructure needed to sustain this desire is debatable. How should we approach this debate? What questions should we ask? First, I would challenge the validity and use of desire to describe the tendency for millions to "get out of dodge."
Perhaps there is a need to escape from the daily grind. How do we, as a society, distinguish between necessity and need? And what happens when we don't have enough resources to satiate everyone's needs?
Whatcha Gonna Do With That New Found Freedom?
Bit by bit, at 124 and in the Clearing, along with others, she had claimed herself. Freeing yourself was one thing; claiming ownership of that freed self was another.
— Toni Morrison (1931-2019)
The titled responsion is "Whatcha Gonna Do With That New Found Freedom?" What follows is subject to revision. Do you have any suggestions?
I can guarantee that driverless cars were not the inspiration for Toni Morrison's above quotation. The correlation seems apropos considering the freedoms, or lack thereof, coming our way. Will we be able to claim ownership of that newly freed self?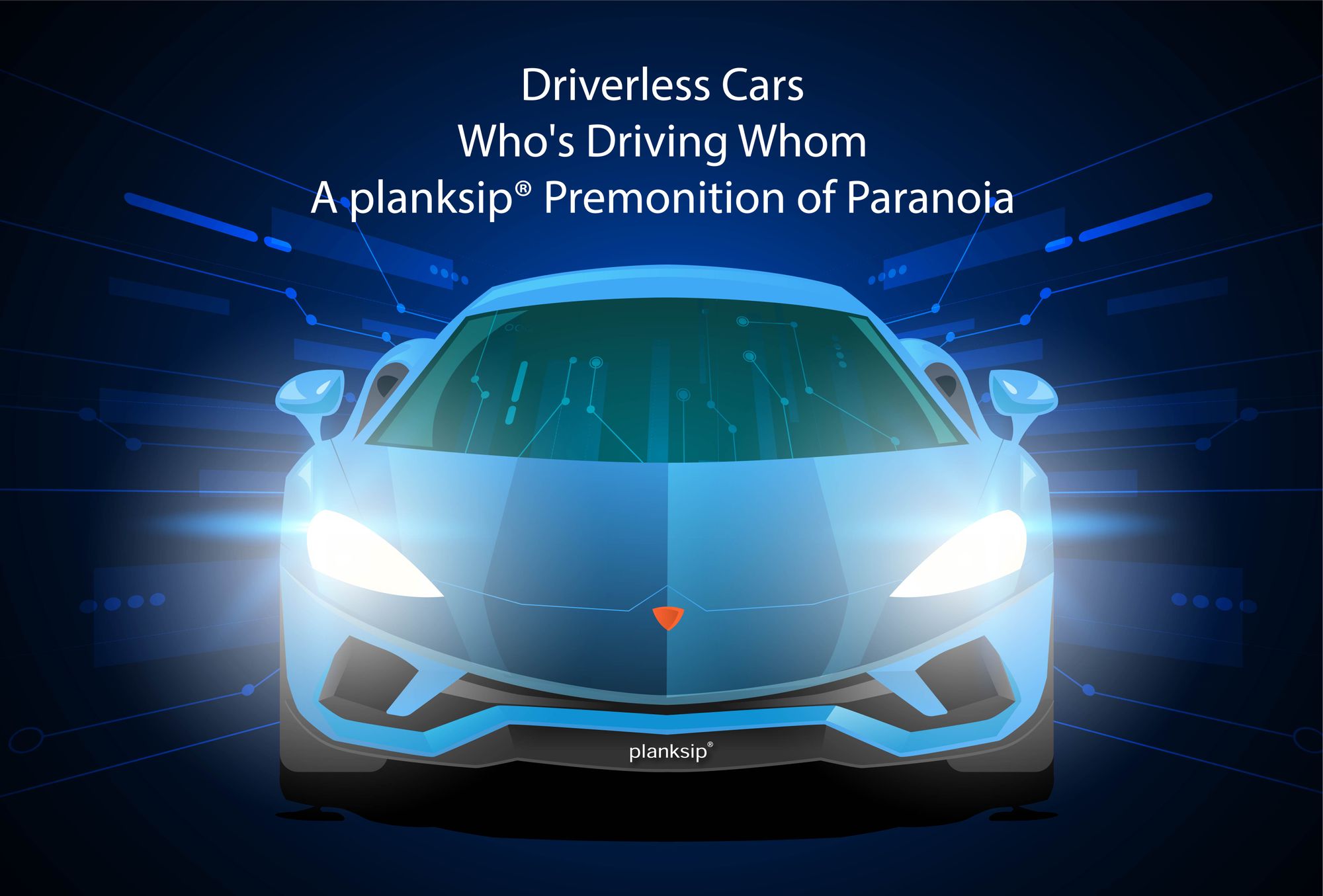 ---
The planksip writers' cooperative sponsors a re-writing of this article (500 words) with $500 in prize money for the best article as voted by your peers in the planksip writer's cooperative. Judged by your peers, your chance to join a community of creative thinkers and win over $750,000 in prize money is your entry point into becoming a planksip journalist.
We want to change the way people engage. The planksip organic platform is dedicated to supporting your voice as a writer and a thought leader. Join today. Membership matters!