Time has Sprung
Come, fill the Cup, and in the fire of Spring Your Winter-garment of Repentance fling: The Bird of Time has but a little way To flutter — and the Bird is on the Wing.
— Omar Khayyam (1048-1131)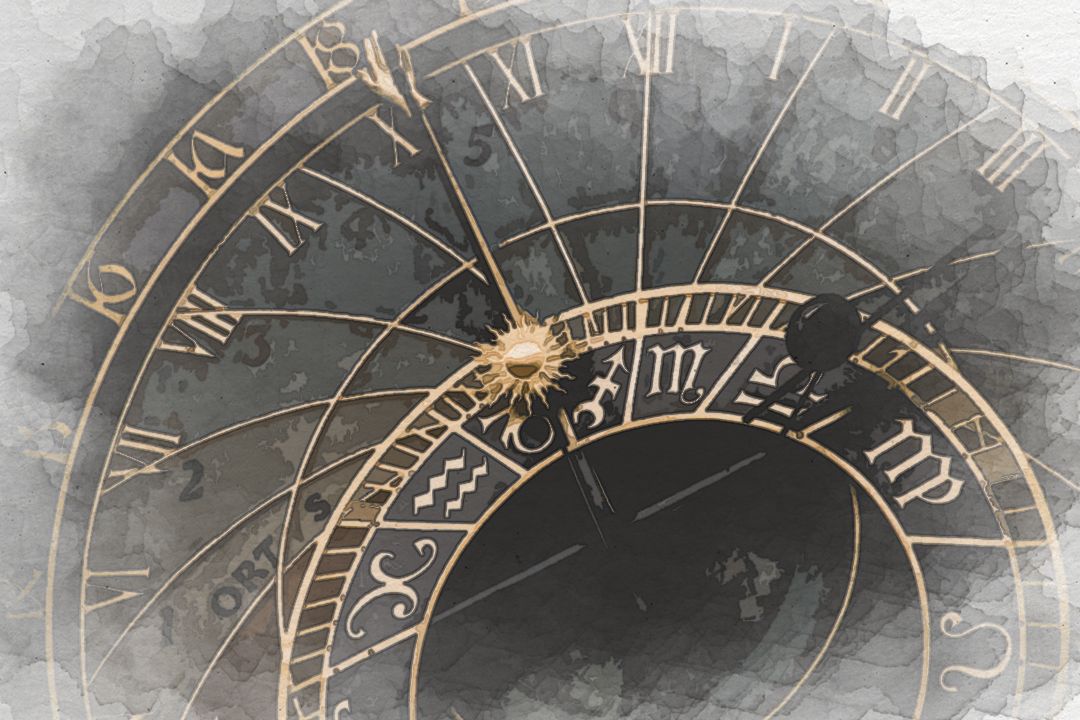 Heavy Handed Horology
Time has Sprung
Come, fill the Cup, and in the fire of Spring Your Winter-garment of Repentance fling: The Bird of Time has but a little way To flutter — and the Bird is on the Wing.
— Omar Khayyam (1048-1131)
The titled responsion pair-binds spring with Chronos. Time is what I am referring to.
Time flies when you try and decipher the Khayyam codex. On the other hand, the time is "hours" to discover; somewhere between two and three billion seconds is all we have to discover the self. Socrates would say, in preparation for death, and he may be right, but this is just a horology heuristic for the philosopher in all of us.
Iterative Handshakes
Perfection is attained by slow degrees; it requires the hand of time.
— Voltaire (1694-1778)
The titled responsion is reemphasizing increments on display from the meme and alliteration of heavy-handed horology.
Handshaking from a distance is more like a wave. Goodbye perhaps? Working together towards an iterative perfected ideal only works if everyone is on the same page. This mixed metaphor reads like a book, handy 365 days a year. This manual process is the Praxis of biodiversity and a life worth living.
Accomplishing flawlessness in practically any undertaking takes moderate degrees; it requires the hand of time, as opposed to the hand of God. There are times throughout your life when you need to accomplish more or you need more from things; you get disappointed and figure you can't accomplish your ideal degree of achievement since you don't have the necessary expertise or capacity to do it.
This is the reason fruitful entrepreneur knows how to "sell" themselves, their administrations, and their items. He/she realizes how to introduce a convincing case to possible customers to persuade them that they will get what they need if just they will give their name as well as cash. This implies a business visionary should have the option to tune in and present realities and motivations to their possibilities.
Interestingly, it is never incomprehensible for a normal individual to succeed at their chosen business. It essentially takes a ton of assurance, imagination, and tolerance. If you apply these aptitudes reliably and put in your absolute best effort, you can also turn into an extraordinary achievement business visionary.
Start by making a move towards the objective you want to accomplish. Approach your goal slowly and carefully towards your objective, not with extra special care for each errand you experience. This implies you must show restraint toward yourself, your business, and your customers.
Significantly, you center around each progression you take. Your prosperity will increment significantly, so remember to appreciate each progression you take. It doesn't need to be troublesome initially, as long as you keep an inspirational mentality towards your objectives.
A decent field-tested strategy and a robust promoting system will improve your business. Without a solid showcasing effort, an all-around planned site, and a solid marketable strategy, you won't arrive at your objectives.
Building up a thorough advertising effort is critical to your prosperity. You have to construct a showcasing effort that covers various parts of your business; you have to make new ones to supplant the old ones to assemble the quality of your advertising effort.
The more you extend your advertising effort, the more you will get fruitful. also, have the option to contact more individuals and a bigger number of objectives than any other time in recent memory.
As you build up your advertising effort, you will start to see the advantages in a quantifiable way. At the point when you accomplish this point, you will understand that it isn't great, yet you are still in good shape towards progress. This implies you must be eager to make changes in accordance with your promoting plan every now and then and alter varying.
An effective finance manager isn't great, they are possibly "moderate." When you have made your first business, you were "moderate," and you would not like to move quickly to begin. Yet, when you began, it was a characteristic movement that you should proceed.
In business, there are no convenient solutions, simply steady learning. That is the reason you ought to consistently be searching for chances to develop yourself. Ensure you are gaining from your missteps, and not permitting them to block your advancement.
In business, botches are unavoidable. Be that as it may, you can gain from your mix-ups. The more slip-ups you make, the more you learn, and the more you will get fruitful.
You should realize when to abandon a slip-up. Try not to commit a similar error once more. Try not to permit your missteps to shield you from arriving at your objectives.
One thing that is regular in business is having the option to concede a slip-up. At the point when you let it be known and state that it is something that needs improvement, you will have the option to improve. The more you are happy to concede botches, the quicker you will learn.
A misstep isn't something that needs to cost you cash. You can make remedial moves to address the misstep. Regardless of whether you find that you have committed another error, or two, it is still much better to fix them. so you can acquire achievement.
The more information and data you can aggregate about your business, the more ready you will be for your business. There are numerous open doors accessible to you that will give you more chances, and openings that can give you more achievement. You should likewise know about the assets you can use to acquire information about your business, so you will be prepared when your business arrives at the following level.
Ethics and Efficiency
There's a way to do it better — find it.
— Thomas Edison (1847-1931)
The titled responsion is a prompt for all to pursue a better way, as long as you keep in mind ethics and the foundations of virtue that got us all here; to a civilized society that is!
You've likely heard the meaning of madness – doing likewise things again and again and anticipating various outcomes. A significant number of us fall into the snare of day-by-day schedules failing to give a qualm to what we do and why we do it. How regularly do we really stop to reflect and ask ourselves: Is there a superior way? How frequently do we end up saying: It's adequate?
Great is the adversary of the extraordinary. Great impedes giving a valiant effort. Great keeps us away from taking advantage of our actual potential. Numerous individuals acknowledge business as usual and misguidedly accept that reasoning, inventiveness, and advancement are another person's activity. A few people have killed their interest. They have gotten emotionless, sad, and unconcerned. During an ongoing workshop, I asked the representatives, "what number of you are amped up for coming to work ordinarily"? Incredibly, nobody lifted their hand. For them, work is a necessary chore. Work is simply something they need to do to accommodate their families, cover the tabs, and carry on with a half average life. For what reason do individuals settle for a "half" average life? What might a "full" life resemble? Is there a superior way?
It's been said that "Individuals resemble sticks of explosive. The force's within however, nothing occurs until the wire gets lit". I firmly accept that everyone has unique gifts, aptitudes, capacities, and encounters to share. It's the shrewd however unfortunately, uncommon pioneer who comprehends and acknowledges what their kin have to bring to the table and who permits and gives them the correct condition and chance to dominate. A few representatives have revealed to me they have good thoughts yet nobody asks so they try not to share. Others have been informed that they're not getting paid to think and they should simply zero in on getting the item out the entryway or they've been told "we've attempted that and it won't work, or "it's excessively costly" or "that won't work". What a colossal botched chance. Simply envision the potential outcomes that are being undiscovered. How might you get extraordinary thoughts? The appropriate response: by creating a ton of thoughts.
In what manner would leaders be able to ingrain a culture of constant improvement, of being interested, posing inquiries, of thinking of new and better methods of getting things done? By what means would employees be able to feel liable for getting botches and giving answers for the difficulties they face? Who is better than the individuals carrying out the responsibility throughout each and every day to realize best how to locate a superior way? By what means would leaders be able to present to their workers that their feelings matter? By what method would leaders be able to light a fire in the hearts of their representatives instead of under their backsides? One route is by illustrating what can be. Pioneers need to urge workers to find the potential outcomes, to consider what can be, and welcome them to be important to the arrangement. Envision the outcomes – what does flawlessness resemble? Rather than simply observing "what is" search for "what can be". Pioneers need to ceaselessly ask their workers: Is there a superior way?
Pioneers ought to be seeking after the correct inquiries instead of making sure about the correct answers. Talk less, listen more. Offer fewer expressions, and pose more inquiries. Creativity is tied in with posing the correct inquiries. Continuously, consistently, consistently ask: Is there a superior way?
Here are a few hints in your mission to locate a superior way:
Question everything and afterward do it once more.
Start each discussion with an inquiry – regardless of whether the discussion is with yourself.
Answer each question with an inquiry.
Ask in any event one idiotic inquiry in each gathering.
Start each thought, proposal, or recommendation with an inquiry.
Have 3 inquiries that you generally pose to somebody.
Build up the single inquiry that drives your work.
Build up the single inquiry that drives your life.
In the event that you don't have the foggiest idea of how to pose the correct inquiries, you don't find anything.
Finding a superior way doesn't really mean creating huge changes. You can take tremendous jumps through little advances. Little enhancements made consistently lead to extraordinary disclosures and triumphs. Getting into a persistent improvement mode requires an alternate outlook, which for a few, might be troublesome. I accept that anything worth having merits working for. Simply recollecting experience is an intense instructor! Make learning the activity. You can't separate gaining from development. Learning triggers inventiveness.
Seeking after flawlessness requires incredible order. What percent of the time is given to improving the work, not simply accomplishing the work? Flawlessness is accomplished not when there isn't anything more to include, but when there isn't anything left to remove. Is it accurate to say that you are persevering in your quest for flawlessness? Is it accurate to say that you are giving a valiant effort to turn into the best? You are in case no doubt about it "Is there a superior way?"
Shaking Hands With the Unemployed
Only truthful hands write true poems. I cannot see any basic difference between a handshake and a poem.
— Paul Celan (1920-1970)
The titled responsion points out that we don't pay enough for poetry.
This contract with time commits us to epidemic certainty. The corona around us isn't listening to our Roman orators. Physical distancing and staying safe is a plebian poetic response without the handshake.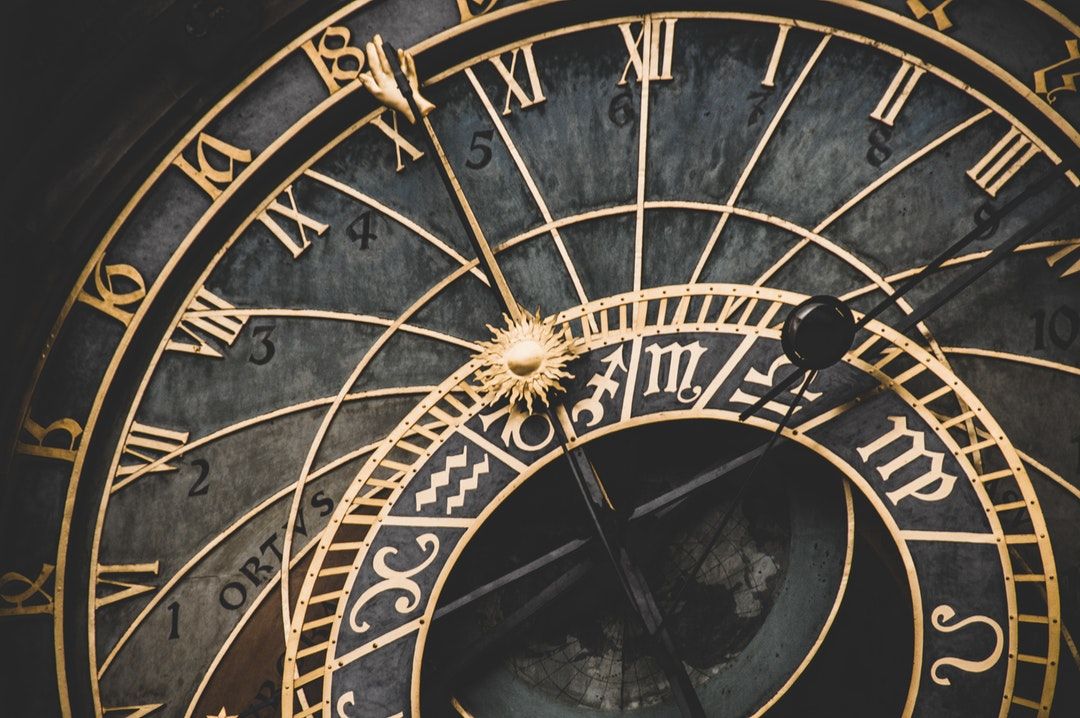 ---
The planksip writers' cooperative is sponsoring a re-writing of this article (2,000 words) with $2,000 CAD in prize money for the best article as voted by your peers in the planksip writer's cooperative. Judged by your peers, your chance to join a community of creative thinkers and win over $750,000 CAD in prize money is your entry point into becoming a planksip journalist.
We want to change the way people engage. The planksip organic platform supports your voice as a writer and a thought leader. Join today. Membership matters!