Off to See the Wizard
Success consists of going from failure to failure without loss of enthusiasm."
— Winston Churchill (1874-1965)
Off To See the Wizard - A planksip® Möbius in Attendance
Off to See the Wizard
Success consists of going from failure to failure without loss of enthusiasm."
— Winston Churchill (1874-1965)
The titled responsion is "Off to See the Wizard". What followed was subject to revision, do you have any suggestions?
Look, I am hesitant to publish this event on my blog because of the aversion that I have towards Pangburn entertainment​ (I say this because he is NOT a philosopher)​. As an event organizer, the owner of Pangburn has a horrible reputation, in fact, patrons have been P​ang-Burned for pre-purchasing tickets for an event and then the bottom of the event falling through. If you must watch this exchange, go ahead, I just refuse to support his channel. Ok, I've said my piece.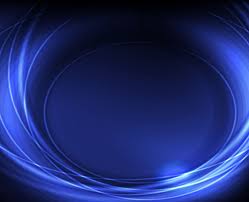 Why​ did I use the​ Off to See the Wizard​ subtitle to describe this article​? Well, that's what I like to refer to, with affection I might add, for JC, I mean JP. Jordan's long finger waving to the cadence of his intellect is benevolent for​me (Plato)​ of wizardry. He has courage, I will give him that.
Apologetics aside, the conversation is a good one and besides Bret Weinstein is a great moderator; an impressive intellect in his own right.
---
The planksip writer's cooperative is sponsoring a re-writing of this article (500 words) with $500 CAD in prize money for the best article as voted by your peers in the planksip writer's cooperative. Judged by your peers, your chance to join a community of creative thinkers and win over $750,000 CAD in prize money is your entry point into becoming a planksip journalist.
We want to change the way people engage. The planksip organic platform is dedicated to supporting your voice as a writer and a thought leader. Join today, membership matters!