Don't Limit Your Responsibility
A pain stabbed my heart, as it did every time I saw a girl I loved who was going the opposite direction in this too-big world.
— Jack Kerouac (1922-1969)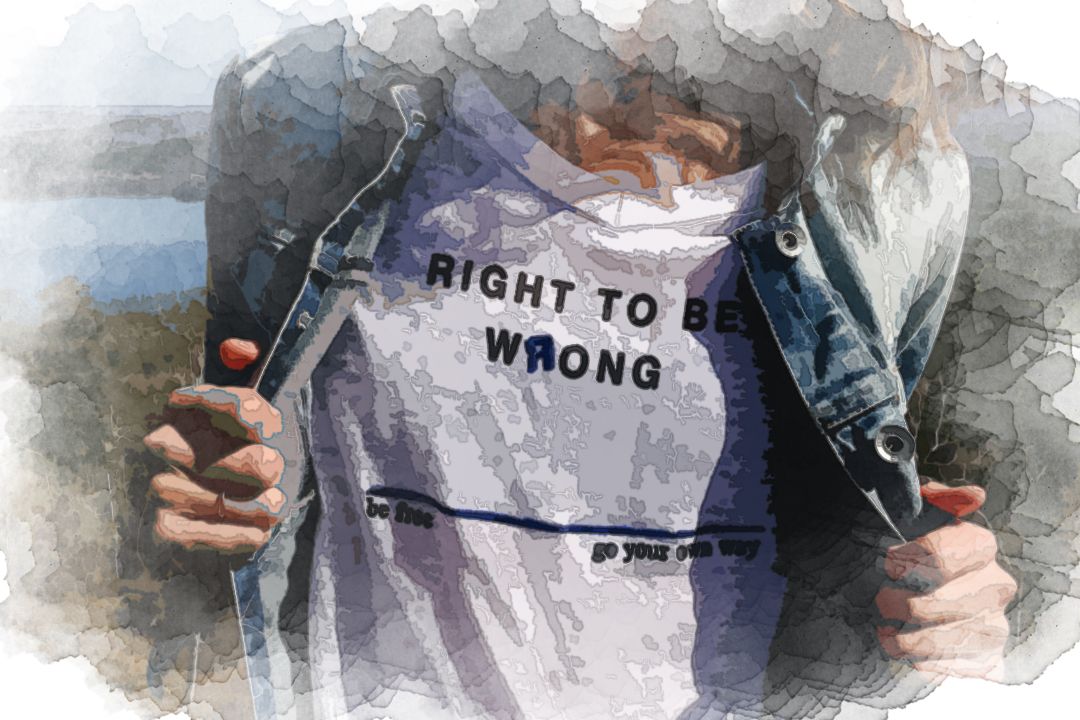 Your Way is Backwards, Besides there is a Drop Off Behind You
Don't Limit Your Responsibility
A pain stabbed my heart, as it did every time I saw a girl I loved who was going the opposite direction in this too-big world.
— Jack Kerouac (1922-1969)
The titled responsion focuses on self-governance of responsibilities, yet in response to the biological imperative, it falls short of wisdom. This article's meme shows off a novel declaration for individuality and self-determination from the other side.
To take this one step further, I imagine that the young woman with the cotton T takes a step backward in her declaration of being wrong. At her peril, I hope there isn't a slippery slope behind her.
The benefit of gaining a broader perspective, or camera angle, in this case, is that we can see the expression on her face. Is she smitten with her Theory of Everything, or is she, like most young adults, searching for something novel to simultaneously define her identity and defy the status quo?
I am not saying that this fashionable message doesn't contain wisdom. Freedom shouldn't be oppressive. Or should it? When you couple responsibilities with freedom, the right kind of experience is a lesson learned through the ones we love.
Blindly being wrong for the sake of being wrong is a perversion of sorts. Here I think of Edgar Allen Poe riding his bicycle down the street and swerving toward potholes, intentionally trying to crash. Another example is a personal friend intentionally waking into traffic with little to no thought of being hit by a car. How does the human psyche get to this point of resignation?
I don't get this sense from the image below; I feel a sense of aliveness and willingness to learn from the experiences around her. Effectively, the message in this meme is a willingness to participate in society without feeling bound by rules that offer no clear pathway forward. Mistakes are permissible as long as you don't intentionally make mistakes. Over time, bad actors will be punished by a healthy society, and rightfully so.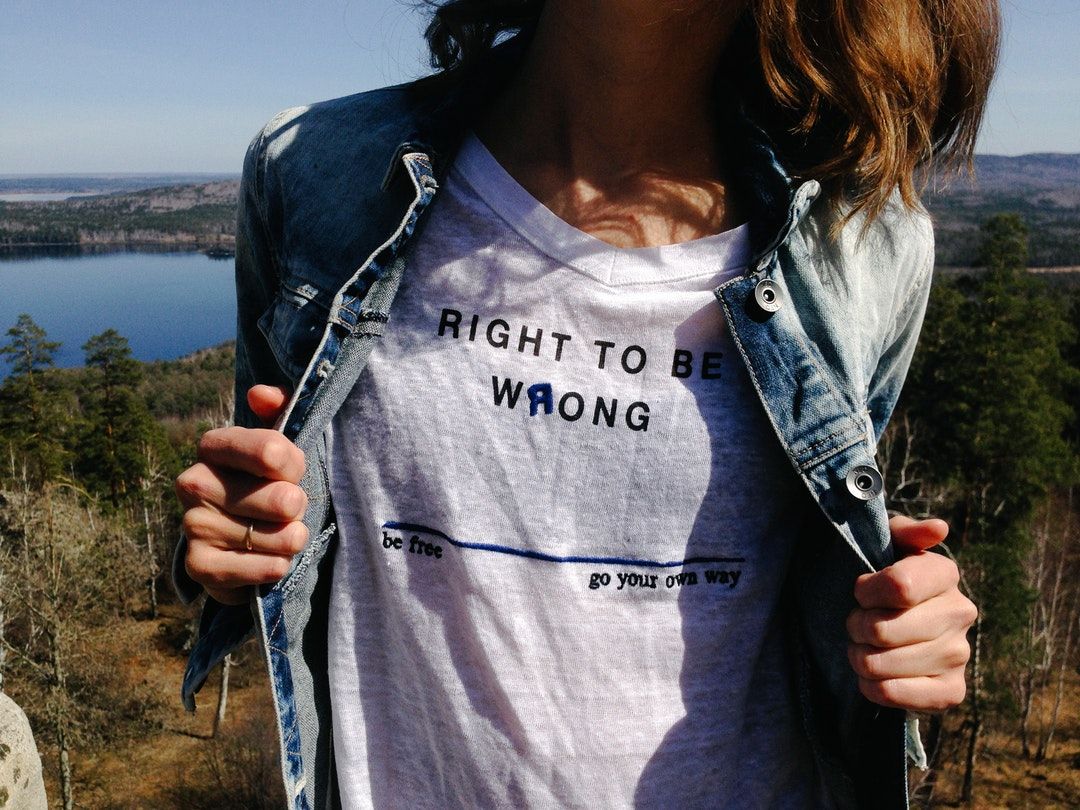 ---
The planksip writer's cooperative is sponsoring a re-writing of this article (500 words) with $500 CAD in prize money for the best article as voted by your peers in the planksip writer's cooperative. Judged by your peers, your chance to join a community of creative thinkers and win over $750,000 CAD in prize money is your entry point into becoming a planksip journalist.
We want to change the way people engage. The planksip organic platform is dedicated to supporting your voice as a writer and a thought leader. Join today, membership matters!