Poo On Your Shoe!
The greatest and noblest pleasure which men can have in this world is to discover new truths, and the next is to shake off old prejudices.
—Frederick the Great (1712-1786)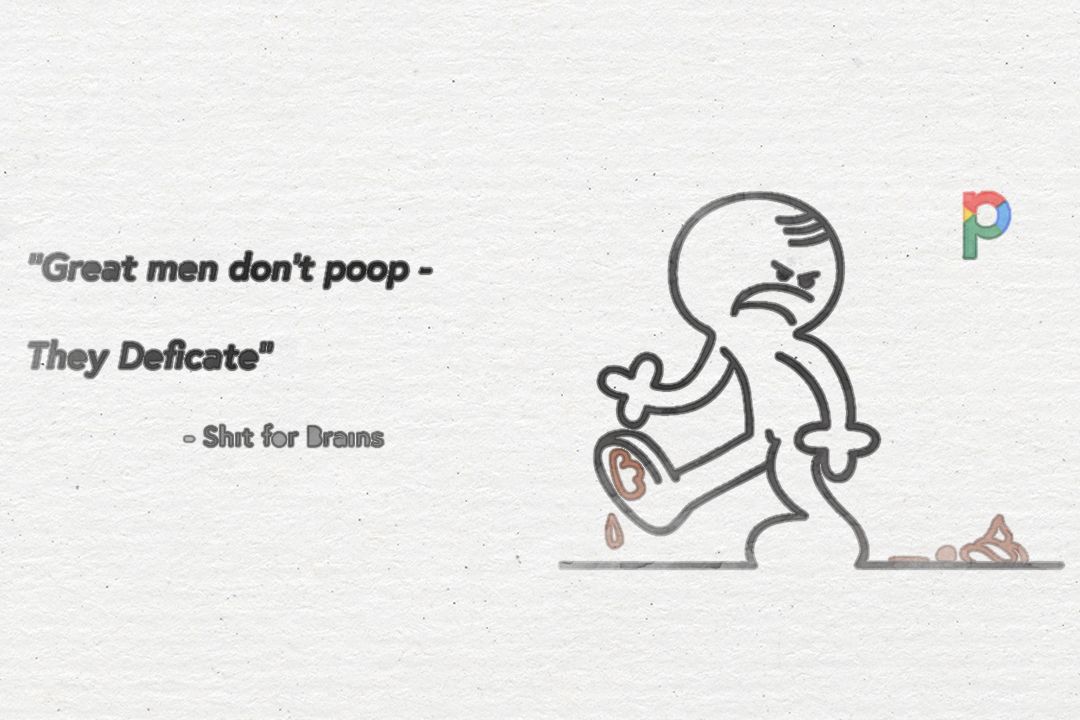 Hey Man, You Have Some Poo on Your Shoe
Poo On Your Shoe!
The greatest and noblest pleasure which men can have in this world is to discover new truths, and the next is to shake off old prejudices.
— Frederick the Great (1712-1786)
The titled responsion is making fun of stepping in a pile of shite. Whether this was what Frederick the (wannabe) Great viewed as new truths, it's hard to do when you have poo on your shoe.
To-Do or Do Do
A person may cause evil to others not only by his actions but by his inaction, and in either case, he is justly accountable to them for the injury
— John Stuart Mill (1806-1873)
The titled responsion simplifies justice to actions and inaction. Does this mean that only the right actions are good in themselves? This is a different kind of consequentialism.
Inaction and indifference are two sides of the same coin; flipping this binomial distributor will reveal tales of duty-bound social narratives that clean up the mess of your inaction and indifference. Round and round we go observing those driven by duty and those who clean up the mess.
What Do You Do?
What we think, or what we know, or what we believe is, in the end, of little consequence. The only consequence is what we do.
— John Ruskin (1819-1900)
The titled responsion made me think of why I started planksip. As a brand, I contributed to helping myself and other aspiring thought leaders emerge as the phenomenon they were meant to be.  What follows is subject to revision. Do you have any suggestions?
I hope the above plug for planksip doesn't sound arrogant or deterministic as is discovering what you were meant to do. I only "meant" that the member can discover for themselves a more significant meaning through the creation process. Is planksip the right platform for you? I hope so.
Which Guy? (half listening)
The brain is wider than the sky.
— Emily Dickinson (1830-1886)
The titled responsion is endemic to the listening quality that seems to take place all around me. Is it rare to get someone's full attention, 100% of their active listening and creative potential focused on what could emerge from the spoken word? This is why I think the most significant potential for the human species lies within us. Dormant and ready to emerge like this sky I know!
Smells like Crap
In my beginning is my end.
— T.S. Eliot (1888-1965)
The titled responsion is rather raunchy and circular in its reasoning.  
Smells Like Crap (1914) is a book that is so popular that it is often considered the first book to be written based on an author's true feelings. Inspired by T.S. Eliot (a Harvard student), Smells Like Crap is about a young woman who moves into a strange house and finds a world of smells, tastes, and sights entirely foreign. When her neighbours leave, she begins to smell a horrible odour and sees a man in a white lab coat coming in with a briefcase. The briefcase contains something that has gone wrong in the past, and she then has visions of a man coming and taking it from her and keeping it secret from the rest of the world.
Smells Like Crap also has many confusing nuances, so it is worth reading if you are trying to figure out what this novel is all about. Some of the descriptions and metaphors used are a little over the top for my taste, but the story is compelling enough to keep me reading. As far as the writing itself goes, it is decent, although some parts read like they were ripped off of another book. I found the language a bit difficult to understand, but I still managed to get a lot out of the story.
I enjoyed Smells Like Crap and will try it the next time I feel down and need to escape from reality. I'm unsure what made this book so unique, but it undoubtedly kept me reading. It was interesting to see a writer at work. In this book, T.S. Eliot tries to tell us what he thinks daily. In this book, he gives us his genuine emotions, which are different from his normal emotions, making the story even more powerful. Highly Recommended!
Pile of what?
What is a man? A miserable little pile of secrets.
— André Malraux (1901-1976)
The titled responsion refers to a steaming bag of "Shh, don't tell anyone."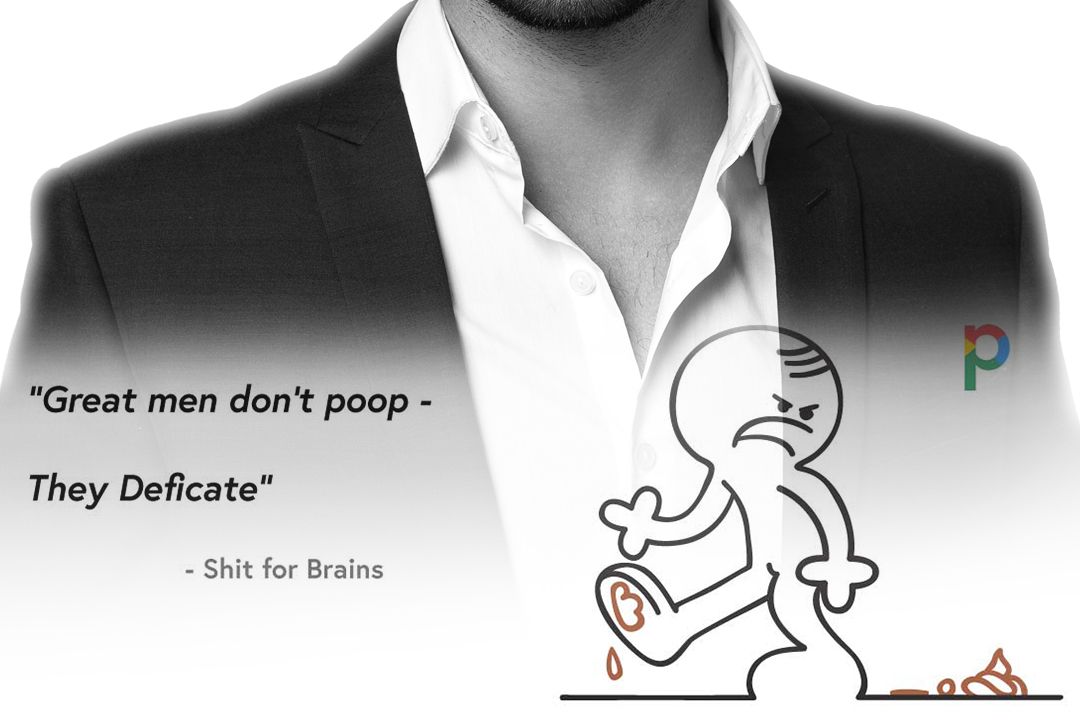 ---
The planksip writers' Cooperative sponsors a re-writing of this article (3,000 words) with $3,000 in prize money for the best article as voted by your peers in the planksip writers' Cooperative. Judged by your peers, your chance to join a community of creative thinkers and win over $750,000 in prize money is your entry point into becoming a planksip journalist.
We want to change the way people engage. The planksip organic platform supports your writer and thought leader's voice. Join today. Membership matters!