What a Shame
A woman, especially, if she have the misfortune of knowing anything, should conceal it as well as she can.
— Jane Austen (1775-1817)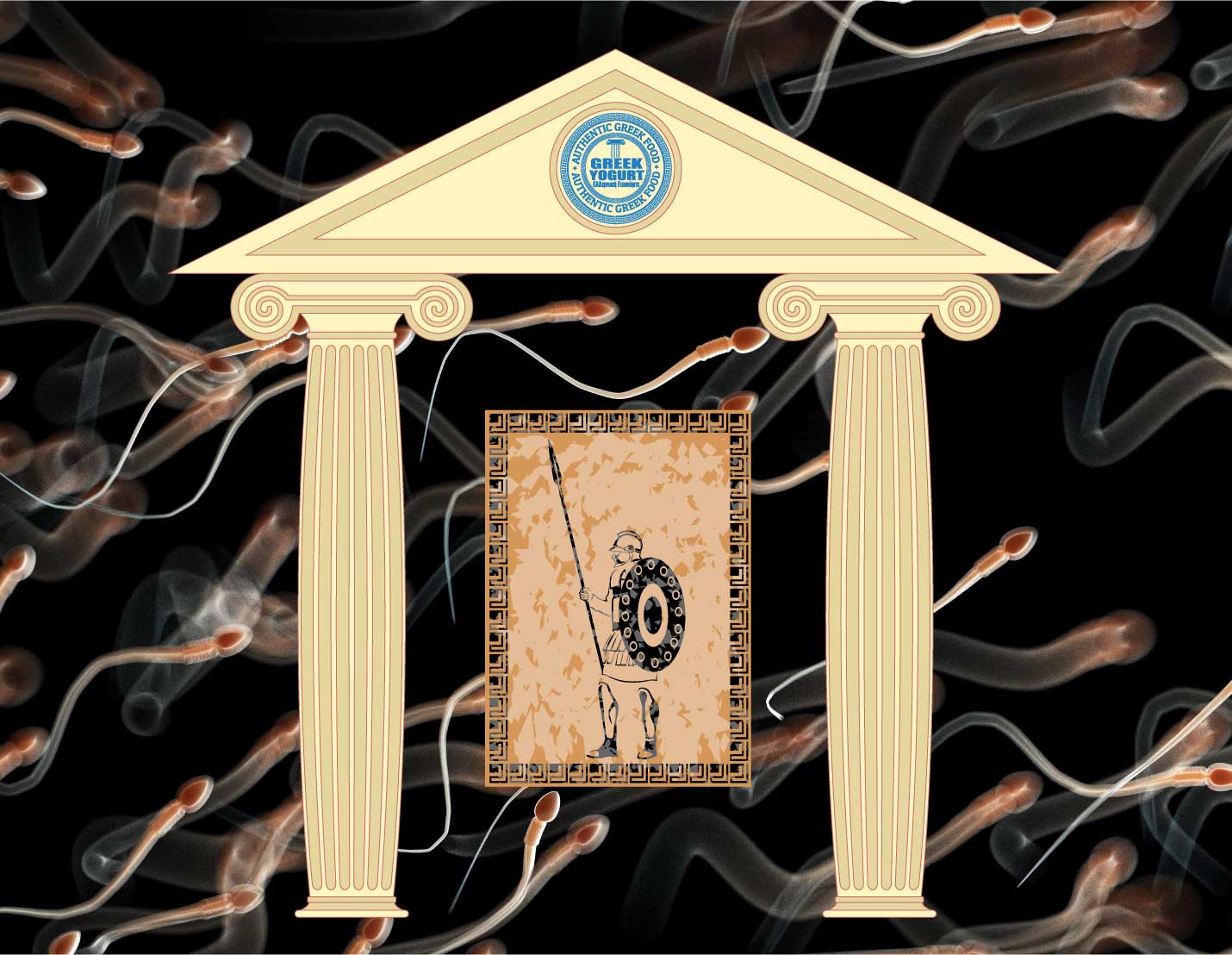 Oikos is Not Greek Yogurt; If It Is, You Are Deficient in Knowledge
What a Shame
A woman, especially, if she have the misfortune of knowing anything, should conceal it as well as she can.
— Jane Austen (1775-1817)
The titled responsion is...
It's All Greek to Me!
We are all Greeks. Our laws, our literature, our religion, our arts, have their root in Greece."
— Percy Bysshe Shelley (1792-1822)
The titled responsion is...
Oh, how they have bastardized you, Christianized you, and called you Christmas.  The Hellenic hegemony is Homeric in its epic. Westward origins affect our intuitive nature, at times running counter-clockwise to our reason centers, forever changed by the forward cadence of the Vergina Sun.
"It's all Greek to Me!" has become one of America's most popular and used quotes.
The "It's all Greek to Me!" | "What's in it for you?" style is especially popular in the USA. It's often used in political campaign ads to show that their candidate is a great guy who will be a great president or congresswoman, etc.
Many people confuse it with "Why do we want to be President." That is an entirely different thing! It's just another way of saying, "What does it take?" or "Why should I do this?"
I guess the most common question people have about this phrase is, "Why do we want to be president or congresswoman?" Well, there are many reasons to do it, but there is also the fact that we are elected for a reason; we are given certain gifts and talents and a chance at being a leader in this world that will change our world forever.
It's a good job as well, but not every job is created equal. This is why it's important to do your research on what jobs are in the market and what they pay. This way, you know what your job is going to entail before you get into any interviews.
Then you need to figure out how you will live a good life as a leader. You also need to ensure that you will be able to lead your team into a more peaceful world.
If you take some time to learn more about the world you live in, then you can hopefully find ways that you can help to solve other people's problems. Sometimes a simple conversation with someone on the street can lead you to the right path of becoming a better person.
So many people believe this quote and use it as an inspiration to be a better person, but it's important to remember that the words themselves do not mean everything. They just provide an opening and opportunity for you to learn more about the world you are living in.
So many people go about life with nothing but negative energy around them. I've seen people who use the saying as a way to try and get attention and get the attention of someone who is trying to help or who needs help.
Some great leaders use the saying and think that is a way to gain followers. These people don't realize that by following them, they are just turning their backs on others and doing things the wrong way.
When you positively use this saying and use it to help with other people's problems, you can find out a lot about who you are. and the world you can make a difference in your own life.
If we truly want to create a world that is free from poverty, war, illness, and death, then we have to use our wisdom, talent, and abilities to help other people who need it. By helping them with their problems, we can help ourselves.
We must be humble, selfless, and do our part and be aware that others are counting on us. And that is how it's done, and that is how we become the leaders of our own lives.
You might not know it now, but you can become a great leader in life by starting this very thought process. I am so grateful for people who are leaders and for those to who I could turn for help.
As we grow up and begin to feel our self-worth, it is then that we begin to realize that we deserve to be heard, and we deserve to be respected for who we are. as individuals.
The world has changed, and with change comes a better understanding of who we are and what we are. we can achieve this if we are willing to look within ourselves and positively use our wisdom and talents.
Greek Language Animal
The limits of my language are the limits of my mind. All I know is what I have words for.
— Ludwig Wittgenstein (1889-1951)
The titled responsion is... 
Cleverness is a cesspit or wellspring, depending on the listener. Underappreciated perhaps, deficits determine your potential. The house of curated knowledge is yours to disseminate, and you might as well make it an autodidactic pedagogy (without the jargon). Simply put, structured self-taught learning should begin with Ancient Greece.
You Animal!
Language is the house of the truth of Being.
— Martin Heidegger (1889-1976)
The titled responsion is...
If language is the limit of our existence and awareness thereof, subjective felt experience and the ambiguous nature of our ordered aesthetic wouldn't result in homeostasis. Butiam patriotic to this state of becoming.
Language is the house of the truth of Being, and all things are in language. Everything is in language; the universe is in language; life is a language; everything is a language; we can never see or touch anything because it is in language, and this language is the language of love.
The human body is the language of love. If you can use language, you can control the body. You can change your entire existence by the simple act of changing words. When I say you will be free from your suffering, the entire human system is in the language of love.
The words you use to describe reality in the language of love are the truth of being, and they are true because they are in the language of love. The world is filled with the language of love, and the truth is true because it is in the language of love.
Your language is the house of the truth of Being. You can change your whole life by the simple act of changing the words that you use. If you think I am good, then you will have abundance. If you think I am bad, then you will have an abundance of abundance. This power lies in the language of love and is true.
Your thoughts, feelings, and actions are the truth of being. If you want a positive outcome, you must do all the things necessary for your success. You must put yourself first and give yourself your desires so that you can have an abundance.
You must also use your love language to create the true you out of your true self. You must replace the negative thoughts and feelings with the true you and the words you use.
Your entire purpose is to create a universe of positive vibrations and to create yourself so that you can never be negative or unkind. You must learn to accept others for who they are and never judge them or treat them as people. with any kind of unkindness. You must allow all that is good into your life and live only in the language of love.
The whole purpose of life is to learn to create a universe of unconditional love to others and also to create a universe of unconditional love for yourself. And the word you use is the house of the truth of Being.
This is how it is supposed to be and is the only way it can be. Do not force your language of love on other people and try to make anyone conform to it or make everyone around you conform to it. This is not the way that this universe was meant to work.
It was designed to be free and here to help you find peace and happiness. and to help you create the kind of existence you are looking for.
The most beautiful place to be is in a place that makes you feel like a god. and that is in yourself. You are here for your own happiness, which is why it is the house of the truth of Being.
This is how you will find the perfect joy and satisfaction. You must learn to be the one to look after yourself, your family and your friends. They are here to help you share in your happiness.
Your words are the house of the truth of Being, and that is what you can do. So do not try to force someone else to speak it for you. Your language of love in the house of the truth of Being is what you are here for.
The Original Problem With Knowledge
The real problem is not whether machines think but whether men do.
— B. F. Skinner (1904-1990)
The titled responsion is...
Properly applied, knowledge defines our prosperity and resolves the unknown, providing order to chaos and constructing the edifice of Logos beyond language and the biology that created her.  
The Oikos of the Language Animal
One can say of language that it is potentially the only human home, the only dwelling place that cannot be hostile to man.
— John Berger (1926-2017)
The titled responsion is referring to the living languages that inhabit our being. Do you think this is a valid perspective?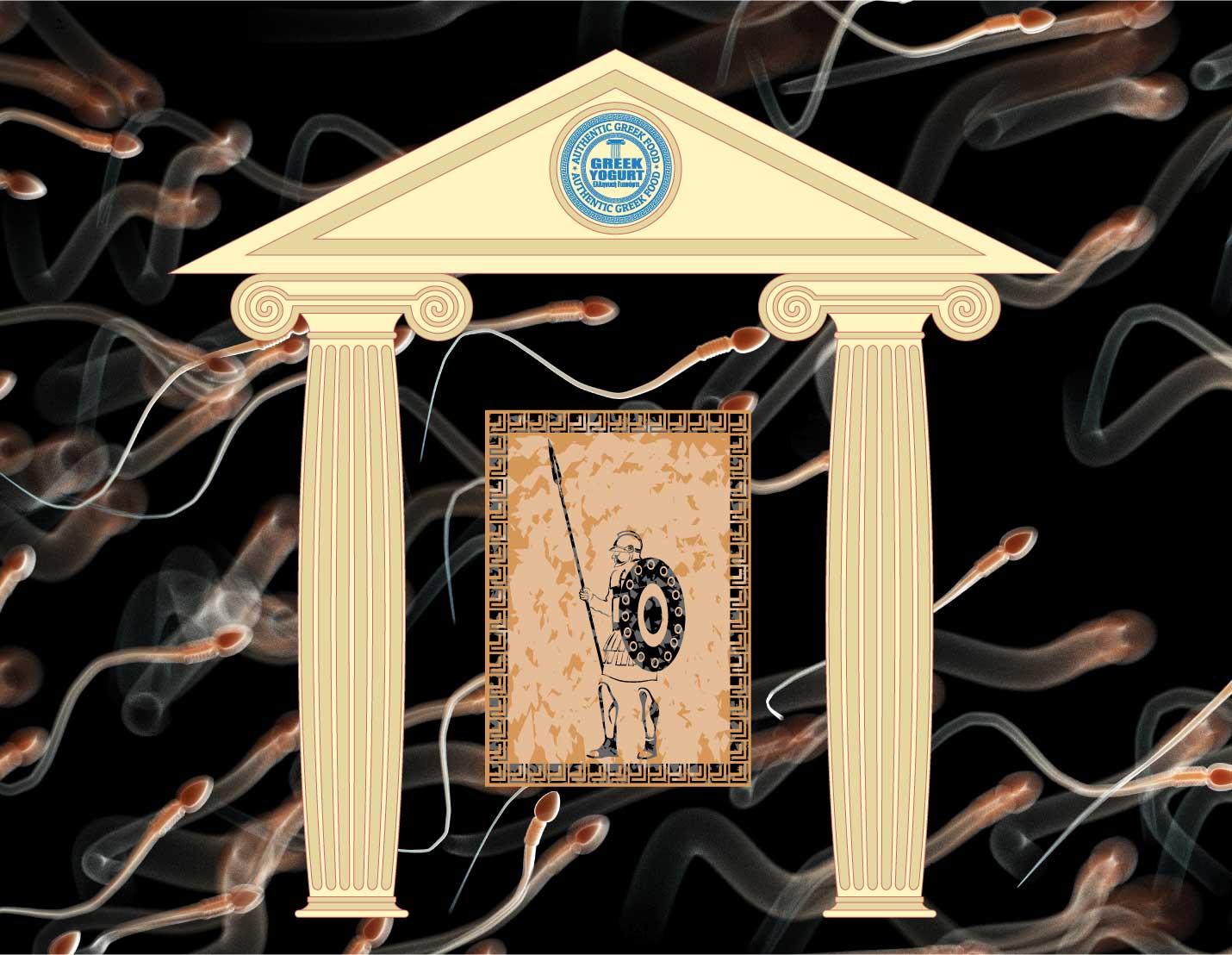 ---
The planksip writers' cooperative sponsors a re-writing of this article (500 words) with $500 in prize money for the best article as voted by your peers in the planksip writer's cooperative. Judged by your peers, your chance to join a community of creative thinkers and win over $750,000 in prize money is your entry point into becoming a planksip journalist.
We want to change the way people engage. The planksip organic platform is dedicated to supporting your voice as a writer and a thought leader. Join today. Membership matters!