The Digital Age of HELP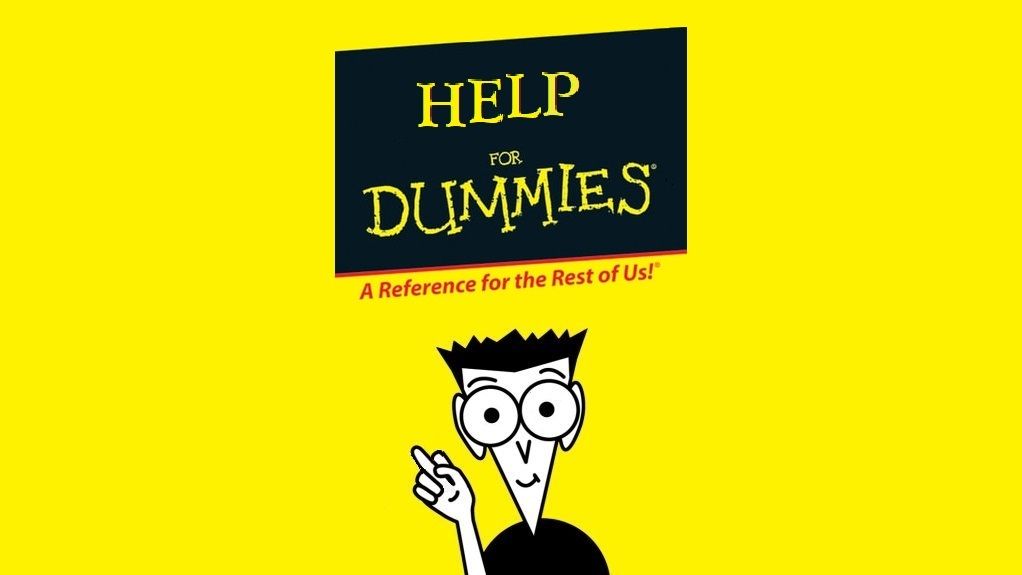 I want to address one item, electronic "HELP". This is covered in two issues, customer service, and help manuals. These both had their calling in the early 2000s. When I was a Dummy...
But in time companies had an all-out war on customer service standards. They'd never thought the customer was the right person to judge how they helped people but of course, it is exactly that, not just one voice, many voices.
It doesn't tell you what to do with the error code or who to tell. It leaves you there as if it's satisfied it did its job. You may find yourself in a cycle of the same 'help' pages, each referring you to the other. If you look up "car" in the dictionary and it says "see auto" and under "auto" it says, "see car". That is Microsoft's Help system.
If you've ever worked with a Microsoft product, you've likely found yourself in trouble. If you've clicked the 'HELP' button, you've probably been amazed that it doesn't help at all. The information almost relates to your problem but the solution you need isn't on the page or any page. The Troubleshooter seems to do little except offer you an arbitrary error code like XYFJS-8236.
But in time companies had an all-out war on customer service standards. They'd never thought the customer was the right person to judge how they helped people but of course, it is exactly that, not just one voice, many voices. Just when they were laying off agents or operators, they were rehiring them back. When robot calls were all the rage, we needed a quick way to access a living human being. Before the 2000s, there were few alternative manuals, alternative publications to fill the growing demand, or truly helpful customer services contact numbers.
I remember thinking in the 1990s that IKEA was the largest example of a "how-to" in their assembly images. And there was a toll-free number if you needed help or were missing a piece. I was a fan of their bookcases and found myself missing a piece. IKEA replaced it and I knew that methodology had to grow outside of home furnishings.
Nothing like that existed for computers or their growing list of new and shiny peripherals which had to "talk" to your computer somehow. As new and old companies began offering external drives, USBs, headphones, chargers, mice, scanners, and DVD drives, we needed to figure out how to make everything fit together. It couldn't be done without "help".
At first, locating a driver without getting a virus was difficult. The general public seemed genuine in trying to assist you, but it was the actual proprietor-webpages we needed most. And they were slow to catch on. It goes to show that what happens in a boardroom may not always be in your best interest.
When Windows 95 came out (yes there's a reason for picking this ancient version), you were left confined to your problems with the useless 'help' button.
DOS for Dummies was the first Dummies book. And with it came a relatable DIY book with cartoons, diagrams, footnotes, and the simplest coding done the simplest way. With a large space to fill with industry knowledge, it's no wonder DOS for Dummies was released to assist.
The Dummies series began in the 1990s to address the gap between the manufacturer and the consumer. And the Dummies series has 339 titles now, indicating that there are a lot of issues, accessories, methods, shortcuts, models, descriptions, examples, maps, images, hints, tips, tricks, and training that were not out there in the original manufacturer's material... Microsoft helped "created" the modern self-help, DIY industry.
Customer service shouldn't just be a department, it should be the entire company." — Tony Hsieh, Norltog.org
Cars usually have a service manual that is handy but not holistic, it doesn't tell you how to change the brake pads. The Haynes Manuals, a series of books on how to fix your car's problems, came about in 1960. Computers come with a minimal "how-to" in eight languages to set them up. Private companies rushed in to fill the knowledge void in between a product, its application, and the roles they would play in your life.
I used Windows 95 when it felt isolated, inhospitable, and disconnected.
I chose Win95 as an example of poor product support because I spent almost 72 hours awake trying to get my new Flight Simulator and the Microsoft hand/joystick throttle to function with each other. Why did every problem seem to be my fault? The thin staple-bound leaflet didn't help when things went sideways. It seems Microsoft was quite proud of their product and their philosophy of caveat emptor, of letting the buyer beware. I was so sure the two would find each other at any moment. Although they were a Microsoft package, I was never successful in playing the game with the device together. In 1997 Windows 95 for Dummies was released to the victory of the user.
It was during a time when problems would have to be solved in DOS (disc-operating system), a largely scary computer interface language that greeted you only with a blinking cursor, and it needed your undivided attention, it required your precision. And short of large code-rich volumes for geeks that graced the computer shelves of bookstores in those days, there wasn't a friendly way to interact with your computer.
When Dummies books came to assist, and the "Idiots Guides" followed suit in 1999, we were left wondering why Windows itself wasn't more user-friendly. Why did Windows 95 not come with a large glossy booklet guiding you through the series of problems you'd inevitably encounter? They knew best! Probably because they charged a lot of money for customer service and there was no shortage of people with problems.
Kind words can be short and easy to speak, but their echoes are truly endless. — Mother Teresa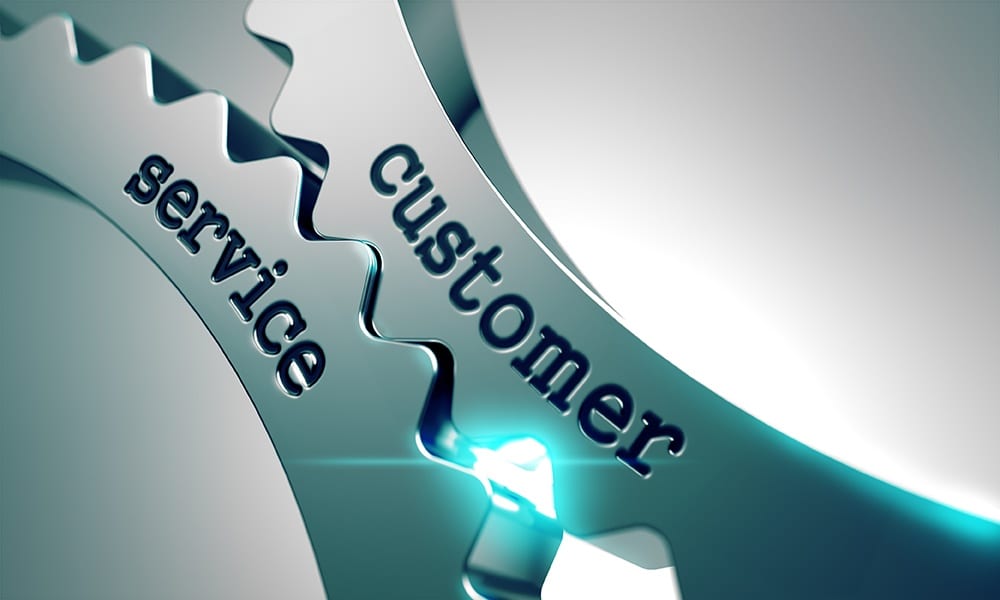 In the 2000s something else happened. As computers became used more at home and work and for a myriad of new enterprises, customer service became a necessity, a priority (and even today we're still offered the chance to do a simple Q&A following a call, to see how the customer service adventure went). I don't call customer service unless I've had a 1/10 or a 10/10 experience.
Zendesk says, "The main difference between service today and service 10 years ago is that customers expect premium service to be built-in from the first sales or marketing interaction and carry through to the moment they ask for help, post-purchase, and back again."
Indeed, if you bought Windows 95, you weren't going anywhere else.
But if you buy a peripheral product now, like a printer, for example, the company will do almost anything so you 1) don't return the product, 2) use their affiliated products like ink cartridges, 3) have all the help you need setting the product up, 4) buy another product from them when you decide it's time.
In the world of Internet Customer Service, it's important to remember your competitor is only one mouse click away. — Doug Warner, Netcom
We reached a plateau as customer service is largely the face of any company you interact with. We deal with robot phones and punch in digits to try and trick the phone system so we reach a qualified human. Right? Give me a human...
Computer-related websites will help you with everything, and there is a balance of trust when buying a new printer that didn't exist 20 years ago. There are services, programs, in-person sessions, online groups, magazines and e-zines, podcasts, radio shows, text-able agents, FAQs, Zoom meetings, chatrooms, contact lists, and a host of other means to help you adapt to an everchanging electronic world.
And I consider warranties to be the "best before" date. If my warranty (though I usually opt-out) is for five or ten years, I feel the company is reliably telling me they bet my device will last at least that long without problems.
I didn't know any different when I was using windows 95 and all successive versions from XP through to the current Win10. I KNEW because BOTH my game and the throttle were Microsoft products in a sealed box, were sold to be used WITH each other. I felt that I could solve my problems if I stayed awake for three days — what a Dummy.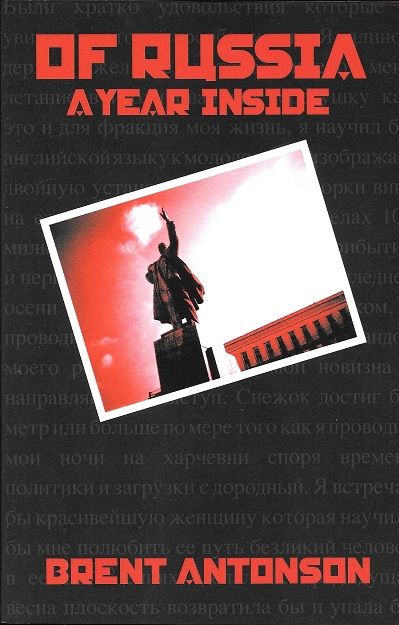 OF RUSSIA: A Year Inside
Brent (Brant is the Russian version) Antonson has seen a Russia few foreigners have. Indeed, few Russians. This young Canadian ventured to Voronezh, eleven hours south of Moscow by train, to spend a year inside a country torn by strife, fresh into a new century, and struggling with the clash between history and future. Tasked with teaching English to students at one university, and then a second, his story is riddled with romance and deception and punctuated with near disaster and disappointment. Antonson's candor and insights set Russia on the edge of failure and achievement – much like the students, he educated, filled with a dash of hope and a lump of fear. His wit did as much to get him in trouble as it did to keep him out of it.
Purchase on Amazon