La Vita Semplice
Because Living IS Easy (With Eyes Closed)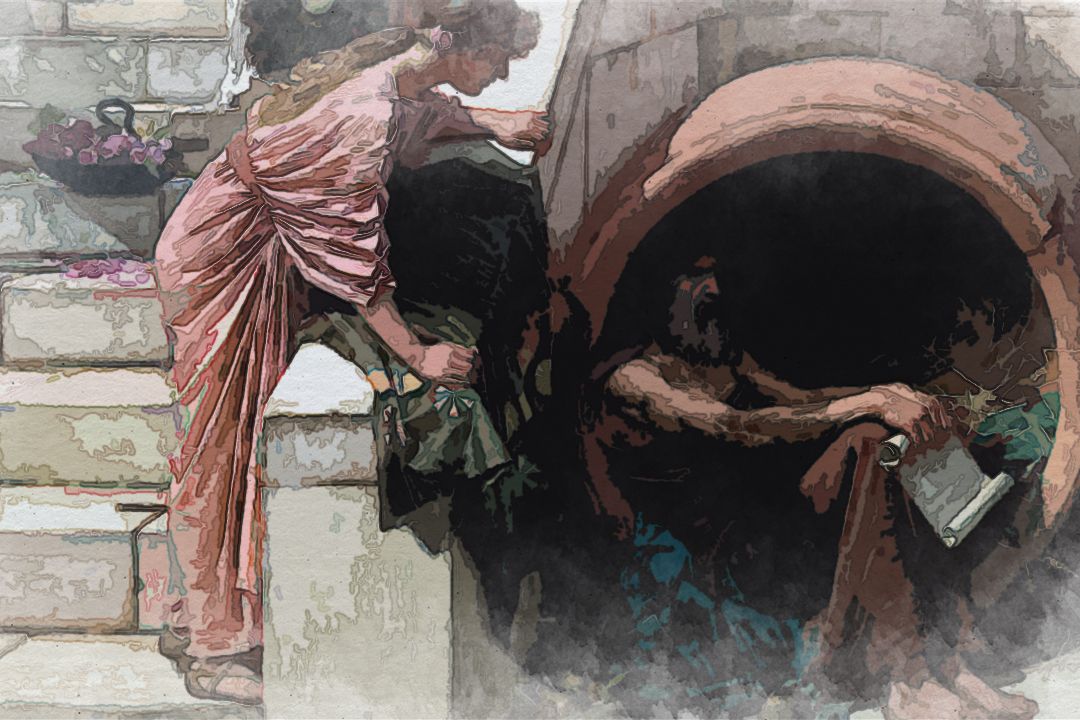 Diogenes and the Philosophy of the Simple Life and a Planksip Praxis
La Vita Semplice
As humans, it has typically been the case that, at least given the history of the last several thousand years of observed and recorded human activity (indeed, the only form of human history we would ever be able to access, as a matter of fact), we tend to roam through life as if we are all one in a herd of befuddled elephants, each one of us carefully tip-toeing the line behind the other, making sure not to deviate from the rest of our trunked beasts, lest we be met with the fierce wrath of conflict between deeply held internal moral convictions, the flicker of awareness that keeps our footprints from completely blending together in an infinite trail of uniformity, and widely held external societal standards, of which we have been conditioned to believe (from quite early on, at that) that the refusal to uphold will surely result in our doom - constantly misunderstanding all that we see.
Well, here at planksip, we don't just believe - we know that just "going through the motions" in such a manner is far from the only way life is to be conducted. This way of living, in fact, only really stems from none other than the archnemesis of all progress and evolution: fear.
Fear of the weird; fear of being the "other"; fear of judgment; fear of being free - ultimately, fear of one's own soul. Indeed, we are more comfortable going through our entire lives, right up until the day we take our final sip of dihydrogen monoxide and slip into the neverending dream world that awaits us on the other side of this one, without ever stopping to acknowledge this very soul, agony knocking at the chamber of one's conscious like a precocious little house cat craving the second half of the canned yam and salmon, which you've got tucked away up in the far left corner of the kitchen cabinet, strictly to be served after six (and not a second prior). This is not because we are unaware of the existence of this soul, for all of us are always making mention of it, whether it is in reference to our "soul"-mate, our original pressing copy of Rubber Soul  (thanks, Uncle Ed!), or our desire to sacrifice it to the devil (a la Robert Johnson); the fact of the matter is we are simply afraid to confront its contents.
At least, this is the case with the vast majority of us. There are, of course, occasionally those very rare few that manage to wiggle past the rest of the herd, glistening like the moonlight on a starless night; their souls can be seen, on full display, in the likes of Plotinus, Abu Yūsuf Yaʻqūb ibn 'Isḥāq aṣ-Ṣabbāḥ al-Kindī, Siddhartha Gautama, Elmore James, Aretha Franklin, Patrice Lumumba, Moms Mabley, Guy Fieri - alas, the list goes on (and on and on and on). They took the road less travelled, and that, as Robert Frost famously opined, "has made all the difference". Indeed, anyone who conquers this particular fear, most likely the final frontier, will enter an age of absolute and utter cosmic liberation, in which quite literally anything is possible. And folks- this ain't no joke, so stay woke or stay broke.
...Got all that bloke?
Grand.
Now look here:
You see, this could be you. You could be paddling as the sun's rays pat your back like an eager racquetball teammate, amidst a pristinely green scene, glimpsing back at your modest home as you float along the river towards paradise, where future good times surely await. But, of course, you aren't doing any of that - and that's why, rather than those good times, the only thing that you're headed for is Noblesville. This is because you, for one reason or another, simply can't seem to get any satisfaction, no matter how hard you try. But, as the song goes, it is precisely because you try that you can't get any satisfaction.
I mean, this was the kind of stuff the Buddha was talking about, for Christ's sake (who himself had quite a bit to say about it, as well, but Buddha was banging on about it much earlier so we'll focus on him for now). The whole idea behind Buddhism, that very notion that first struck young Siddhartha in his head on that fateful day in Bihar, is that nothing lasts forever, so why to waste any time growing too attached to the fleeting objects that make their way into our possession throughout our temporary time of being, at least in this form, on this sphere. This isn't to say one should just not care about anything - that's nihilism, which is totally lame. It just means that maybe the modest home ain't so bad - what do you really need all that junk for anyway? All you need is you!
You and your jelly roll soul - sweet as can ever be.
MM...mm...mmmmmm...sure is sweet!
On With the Synthesis
Never express yourself more clearly than you are able to think."
— Niels Bohr (1885-1962)
The titled responsion is synthetic for sure and progress perhaps.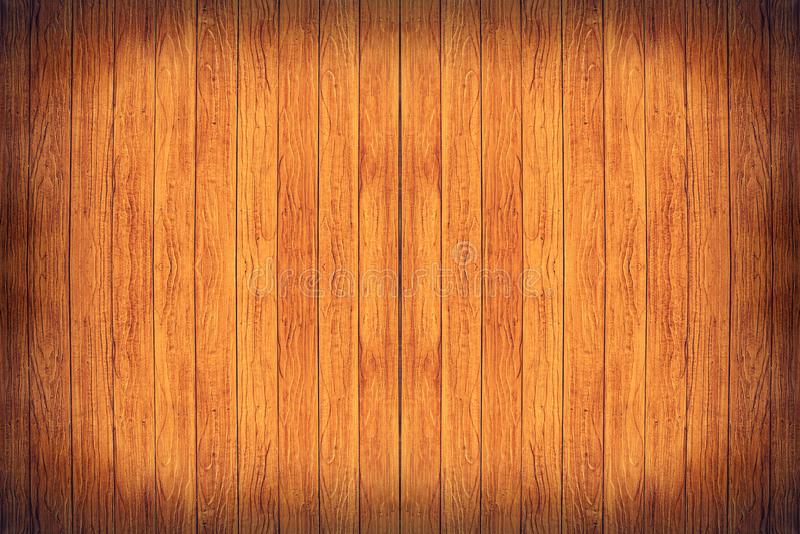 This significant exhortation is a blessing from Neils Bohr, the Danish physicist who won the Nobel prize for material science in 1922 for his work on Quantum Mechanics.
Like the maxim "look before you jump", Bohr's point is that it is reasonable for individuals to think first before saying something openly or recording as a hard copy. Being reasonable and brainy like Bohr is a decent beginning. Being simple-minded is a debilitation. There are times when it is smarter to be unclear or misquoted than to be totally perceived in all the exposure of our considerations and emotions.
As per the most recent neuroscience, the human mind utilizes neurons in the left visual cortex to handle composed words as entire word units. The mind joins these words and they're put away implications to recollect and get data.
Expository reasoning is the way of recollecting words and placing their implications into a setting. This cycle isn't just getting to a psychological word reference. Each time you use words, you re-make their significance.
The words you constantly use when you're thinking (and afterward communicating those musings) form how you see the world. For instance, individuals who routinely think (and talk and compose) "scorn" will in general discover an ever-expanding number of things to abhor.
This connection between word use and recognition is colossally significant in business. At the point when you train yourself to talk and compose utilizing unmistakably characterized words organized into succinct sentences, you're preparing your mind to think all the more plainly.
More significantly, when you compose and talk all the more plainly, you increment your positive impact in your group. Because of their mirror neurons, they'll start to mimic your clearness in their own manners of thinking. Lucidity is infectious.
On the other hand, on the off chance that you constantly utilize fluffy, not well-characterized words packed into long and tangled sentences, you're preparing your cerebrum - and the minds of your colleagues - to think less plainly. Disarray is additionally infectious.
Intellectually Alter Out Fluffy Trendy Expressions
While most business trendy expressions are essentially irritating (like stating "use" instead of "utilization"), some are so fluffy and obscure that they consequently lead to confounded reasoning.
The most exceedingly terrible guilty parties are arrangement, best of breed, customer-driven, center competency, solidify, client-driven, decent variety, strengthening, comprehensive, driving, influence, age, worldview, hearty, consistent, partner, manageability, and cooperative energy.
Take the term collaboration. In material science, cooperative energy portrays the production of an entire that is more prominent than the math total of its parts. Exemplary model: consolidating flour, water, yeast, and warmth to make a portion of bread.
In business, however, a collaboration by and large springs up when unique associations are joined, as in a merger, securing, or corporate rebuilding. In business, in any case, cooperative energy is uncommon to the point of nonexistence.
"In any event, when you have an arrangement that looks beautiful on paper," says Wharton's Emilie Feldman, "getting societies to fit together, individuals to remain ready, combining I.T. frameworks and back workplaces: every one of these things is truly hard."
As opposed to posing troublesome inquiries and thinking things altogether through, chiefs unknowingly utilize the word collaboration to cause dangerous arrangements to appear to be more attractive, such as slathering ketchup over malodorous meatloaf.
Intellectually altering out the fluffy, dubious trendy expressions when you are talking, talking, tuning in, or guessing what bit by bit clears you might be thinking of the disarray they make, along these lines making you more astute.
Disentangle your Business Composing.
In the event that you end up composing or perusing long, complex sentences at work, alter and Reddit them so they express the significance in fewer words. Do this more than once and after some time you'll naturally acclimate your mind to shorter, more clear phrasings.
Here are the means by which this works. An endorser of my free week after week pamphlet as of late sent me this genuinely common case of business gab:
Utilizing XYZ innovation and consistent aptitude can give your business a significant upper hand. XYZ can assist you with dealing with the 'individuals side' of your organizations all the more adequately, staying away from consistent entanglements and making key advantages for the organizations and your workers, while at the same time-saving time for proprietors and heads to focus on developing their organizations by zeroing in on activities, procedure, and advancement.
While that passage is linguistically right, it's utilizing a ton of words to waltz around a genuinely basic idea. I'm certain that in the event that you read it cautiously, you comprehend what they're getting at, yet it tends to be phrased with considerably more economy, as so:
XYZ handles your workforce's busywork with the goal that you can invest more energy in developing your business.
Streamlining business babble to the least number of words doesn't simply make your composing crisper, it additionally adjusts your brain to look for the basic substance of unnecessarily complex ideas. The more regularly you practice this explanation cycle, the more intelligent you get.
Play the "one syllable" Game.
This activity prepares your cerebrum to utilize littler, more clear words as opposed to complex ones. The idea is basic: Try to convey business thoughts utilizing expressions of just a single syllable.
For instance, in the event that I was attempting to convey the standards of the game utilizing those guidelines, I'd express: "The purpose of the game is to talk and compose with words that are short to such an extent that they can not be part."
While this sort of composing and talking doesn't bring about anything you'd really use in a business conversation, the psychological exertion of misrepresenting acclimates your cerebrum to go after the little words as opposed to the excessively mind-boggling ones.
Since complex words tend to "complexify" your musings (and your demeanour of them), constantly utilizing regular words leads toward more clear reasoning. Perhaps.
Freedom Made Perfect
We must be free not because we claim freedom, but because we practice it."
— William Faulkner (1897-1962)
The titled responsion is...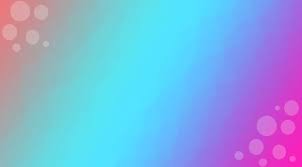 Right to Freedom is Right of Every Individual
Each individual is qualified with the ideal for the opportunity and this reality ought to be regarded by each other person.
There may be times when individuals get baffled with bondage or bossism and proceed to request and guarantee their opportunity.
In such a situation, it is forever their entitlement to the opportunity that is important and not their case for it.
An individual becomes upbeat in the event that he is allowed with opportunity however so as to accomplish this, he needs to show a certain degree of boldness which turns out as the opportunity claims and requests.
Yet, it ought not to be requested that exclusively lead the choice to opportunity, rather the privilege to the opportunity of the individuals should assume a significant function in the choice.
Training Paves Ways for Freedom
Training assumes a vital function in everybody's lives, particularly when the issue comes to opportunity.
When an individual is taught and becomes more acquainted with his privileges, becomes acquainted with the world, he becomes able to affirm the significance of opportunity over his oppressors.
In any event, when the oppressors are instructed, they become more acquainted with the estimation of opportunity and its embodiment. Accordingly, so as to accomplish opportunity, training is an absolute necessity.
Instructed individuals manage matters all the more shrewdly and the equivalent is appropriate for guaranteeing the opportunity also.
A great example
An extraordinary model in such a scene would be a confined feathered creature.
Fowls are destined to fly and not confined. Be that as it may, if a tracker confines a feathered creature, the fledgling would give some hostility through rippling of wings or constant tweeting.
These rippling of wings and tweeting of the flying creature can be considered as a type of guaranteeing for the opportunity.
On occasion, the requests of the feathered creature for opportunity would reach so high that the tracker would be driven away from it. In any case, the substance lies in the way that the tracker ought to think about the privilege to the opportunity of the feathered creature.
The tracker ought not to trust that the fledgling will vacillate its wings to allow it opportunity. Or maybe, he ought to consider the way that winged animals are destined to fly and this should lead him to free the fowl.
Asserting the Freedom Provides the Power to Live
When the opportunity is achieved, the individuals get the ability to live. Individuals get the opportunity to do whatever they wish to do and are qualified to do instead of remain in an encompassing of cutoff points. Yet, every one of these comes just when sufficient boldness is appeared to sack the opportunity.
Individuals ought to be allowed the opportunity, not on the grounds that the interest for the equivalent, rather on the grounds that they practice the equivalent.
It is everybody's entitlement to have the opportunity and the scene ought not to be hauled for such a long time that the requests for opportunity rise.
Opportunity intends to be really connected to one's own spirit and this ought not to be gotten by guaranteeing the opportunity.
Lost in Translation
Inspired by Umberto Eco's (1932-2016) quote, "Translation is the art of failure." The titled responsion is misdirected and reminiscent of that modern truism, "fail fast."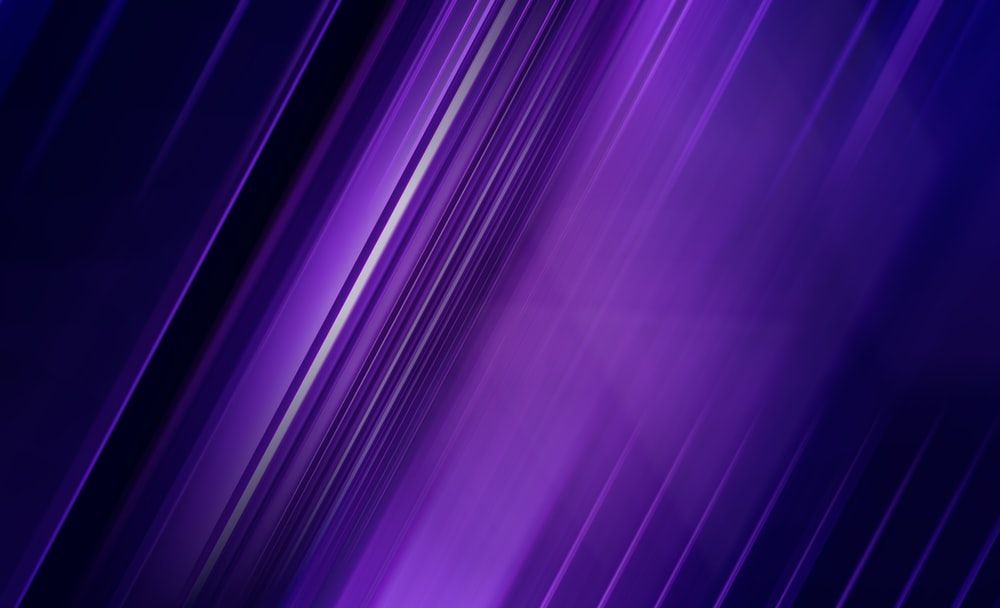 Don't get me started on translation, it's something that we all do with and through the very act of thinking.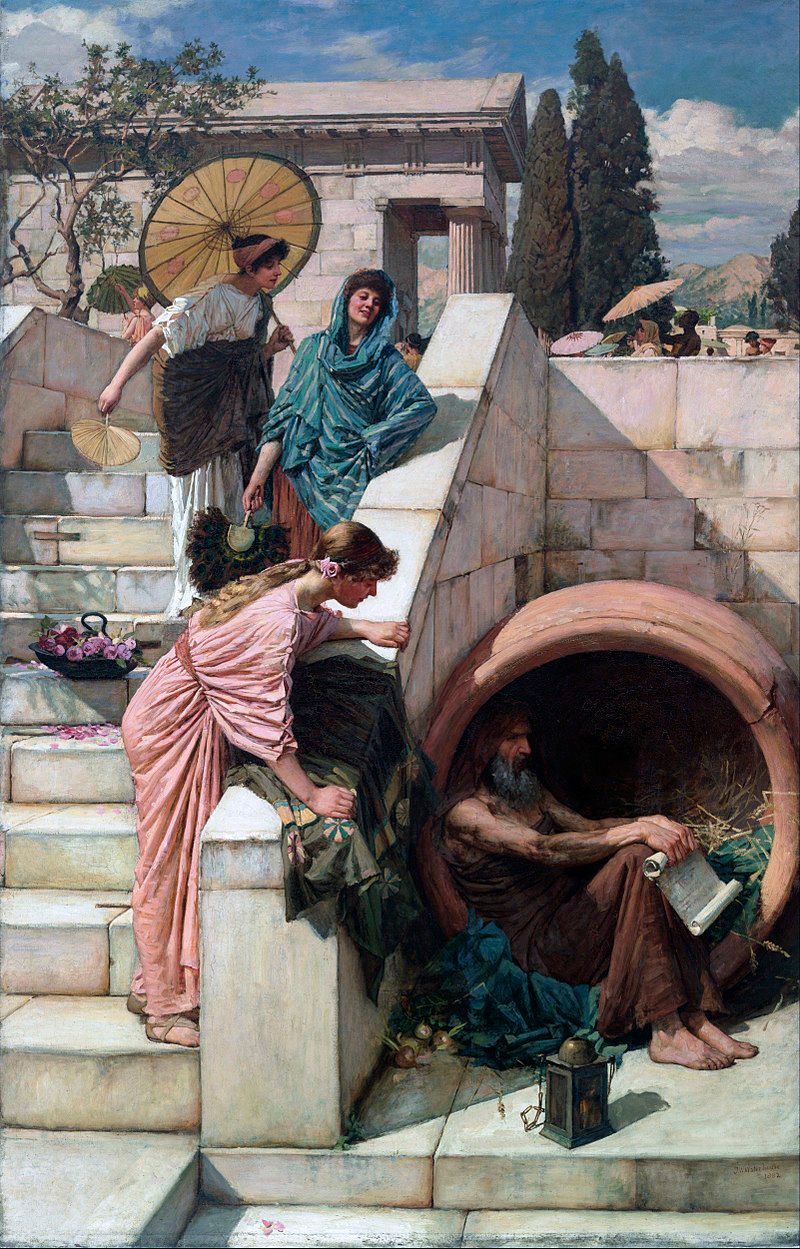 ---
The planksip writers' cooperative is sponsoring a re-writing of this article (2,000 words) with $2,000 CAD in prize money for the best article as voted by your peers in the planksip writer's cooperative. Judged by your peers, your chance to join a community of creative thinkers and win over $750,000 CAD in prize money is your entry point into becoming a planksip journalist.
We want to change the way people engage. The planksip organic platform is dedicated to supporting your voice as a writer and a thought leader. Join today, membership matters!