A Critic's Meta Review: 4/5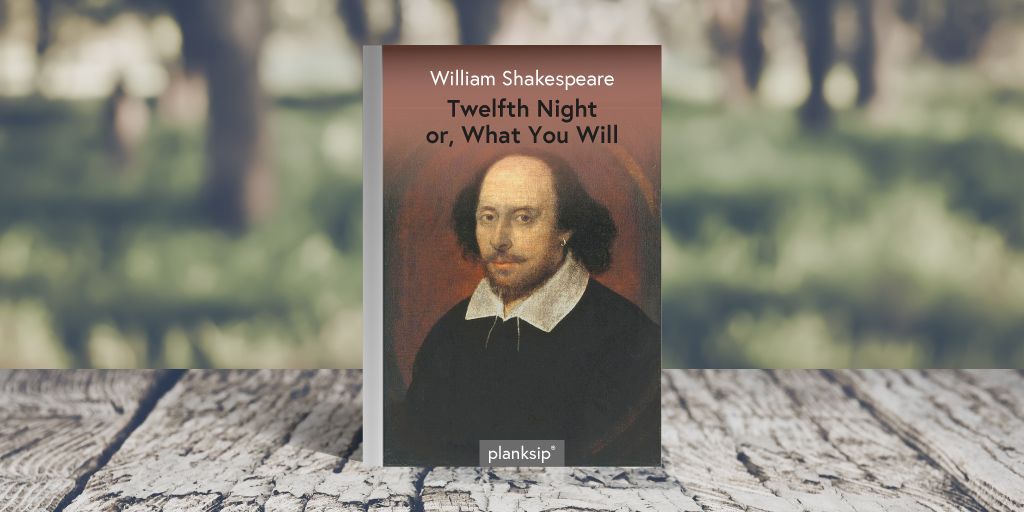 Twelfth Night, Or What you Will by William Shakespeare (1564-1616). Published by planksip
A Critic's Meta Review: 4/5
Review
Shakespeare's Twelfth Night is a reference to the twelfth night after Christmas Day, otherwise known as the Eve of the Feast of Epiphany. The night was originally a Catholic holiday and, much like other Christian feast days, an occasion for revelry. Servants typically dressed up as their masters, men as women and so forth. The history of the festive ritual and Carnivalesque reversal are based on the ancient Roman festival of Saturnalia that occured at the same time of year. The festival was celebrated with drunken revelry and inversion of the social order. As a result, masters became slaves for a day, and vice versa. The historical spectacle serves as the cultural inspiration of the play's gender confusion-driven plot.
Looking to add Twelfth Night, or What You Will to your collection? The entire work is available for FREE download on planksip.
Overview
Twelfth Night, or What You Will is a romantic comedy by William Shakespeare. The comedy is believed to have been written around 1601–1602 as entertainment for the Christmas season. The play centres on the twins Viola and Sebastian, who are separated in a shipwreck. The play expands on the disorder expected of the occasion, with plot elements drawn from the short story "Of Apollonius and Silla" by Barnabe Rich, based on a story by Matteo Bandello.
Plot
Viola, shipwrecked off the coast of Illyria, comes ashore with the help of the Captain. She has lost contact with her twin brother, Sebastian, whom she believes to be drowned. With the help of the Captain, she disguises herself as a young man going by the name Cesario and enters the service of Duke Orsino. Duke Orsino has convinced himself that he is in love with Olivia, despite her mourning over the recent deaths of her father and brother. Because of the tragedies, she is refusing entertainment, the company of men, or marriage proposals from anyone, until seven years have passed. Duke Orsino uses 'Cesario' as a messenger to profess his love to Olivia. Olivia, however, falls in love with 'Cesario', and feels conflicted with her dedication to her period of mourning. To make matters even more complicated, Viola has fallen in love with Duke Orsino, thus creating a love triangle: Viola loves Duke Orsino, Duke Orsino loves Olivia, and Olivia loves Viola or 'Cesario'.
In the comic subplot, multiple characters plot to make Olivia's steward, Malvolio, believe that Olivia has fallen in love with him. The scheme involves an entire cast of characters including Olivia's uncle, Sir Toby Belch, another would-be suitor, a silly squire, her servants, and her witty fool.
---